Week 8 - Mid-Article Illustrations
The end of the quarter is nearly here and with it has come the need to re-evaluate timelines and expectations.

It's clear that at this point I will not be done illustrating by the end of this quarter, but the good news is that I can let this project spill into Winter quarter's Special Topics class. My new goal is to spend some time with this project over the holiday break and hopefully wrap it up completely sometime around the midpoint of next quarter. I do think that my progress will speed up significantly once the layout portion—what's due for Magazine Class, as opposed to Special Topics—is all wrapped up. At that point I'll have a bunch of empty boxes in my magazine and my job will be simply to fill them one by one.
As far as what I accomplished this week, I worked on a couple of mid-article illustrations and laid out the spacing for 1.5 more articles.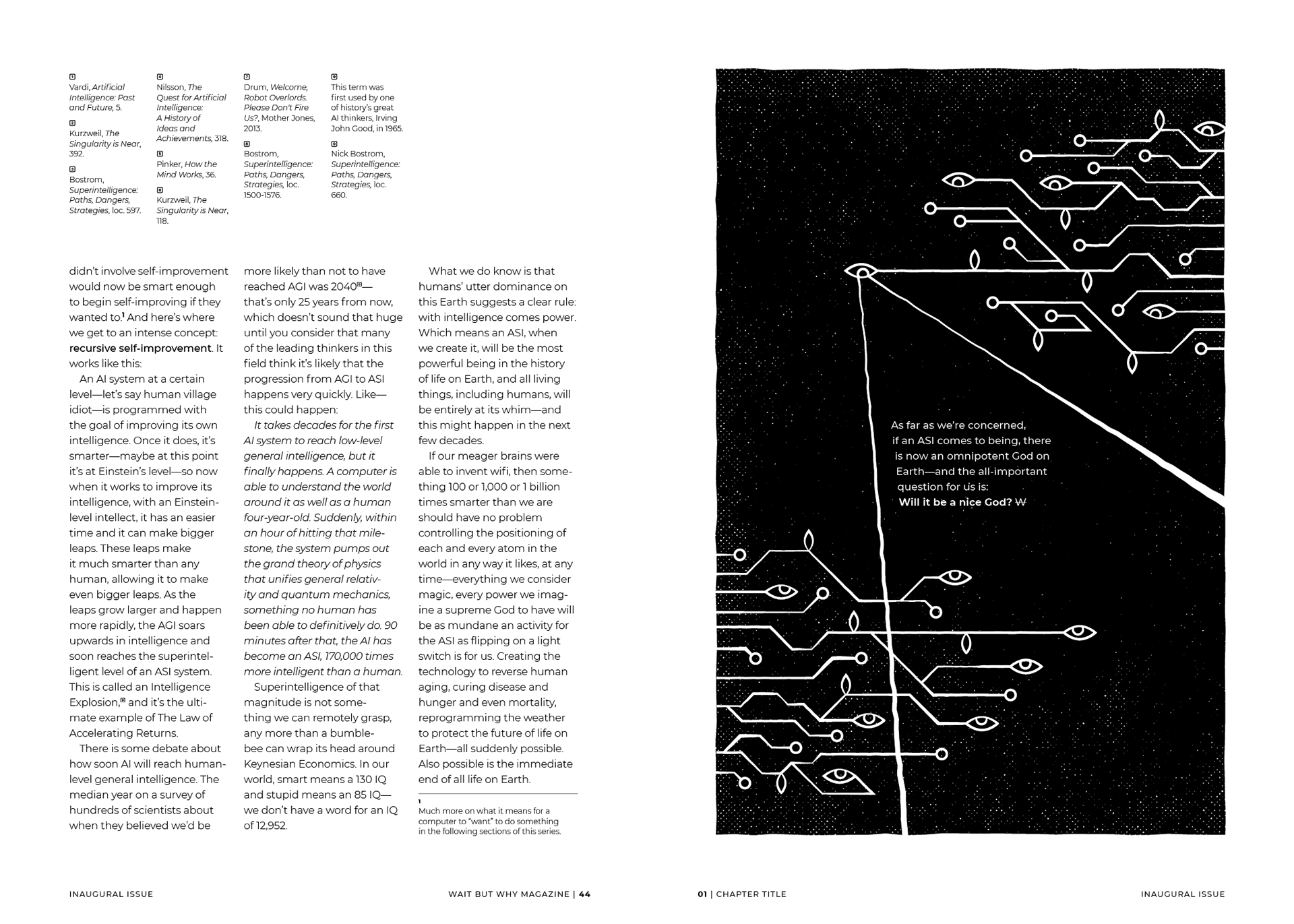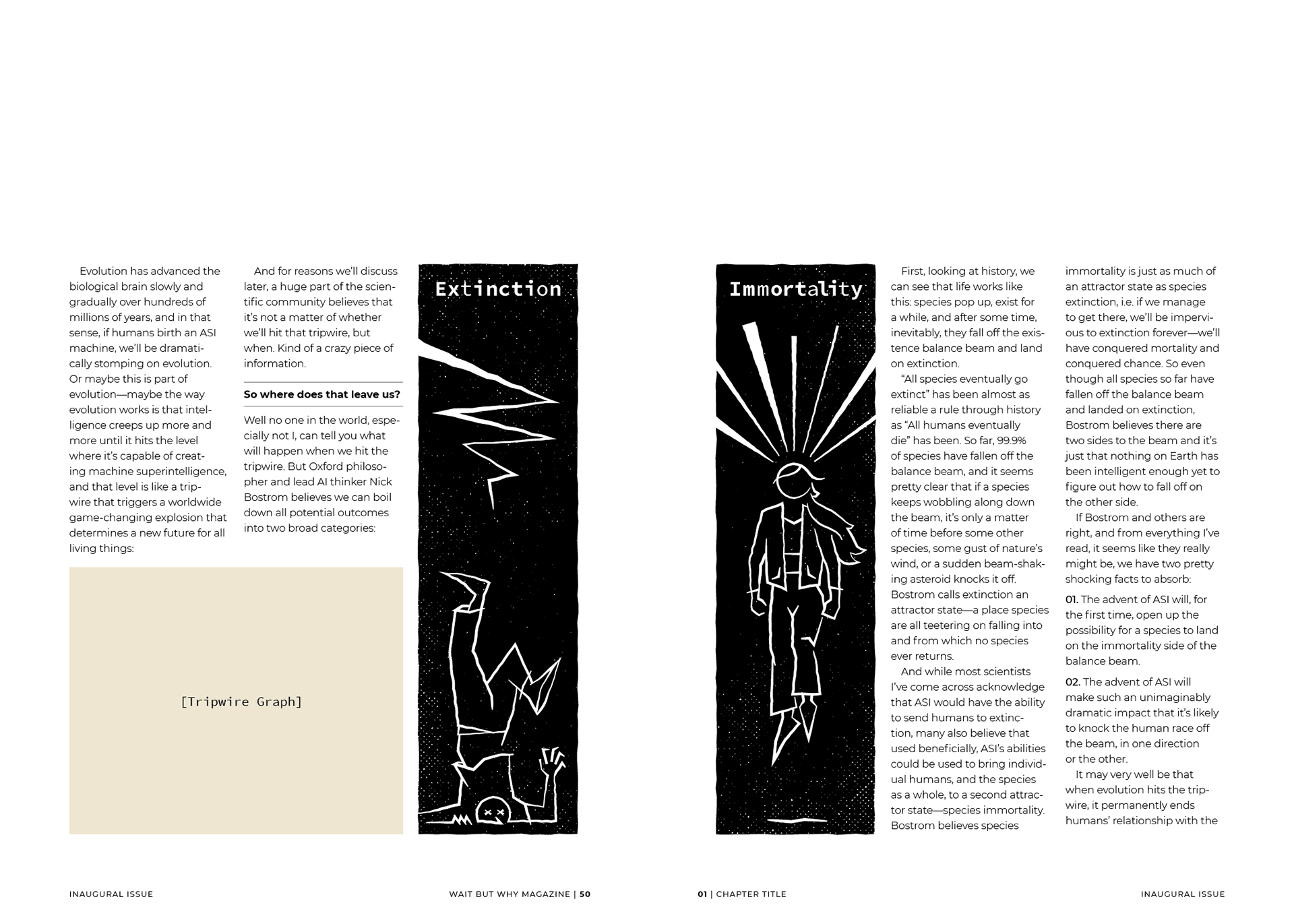 Since it's consistently fun for me to compare the source illustrations from waitbutwhy.com with my re-interpretations, here are the two that inspired the "Extinction" and "Immortality" panels above: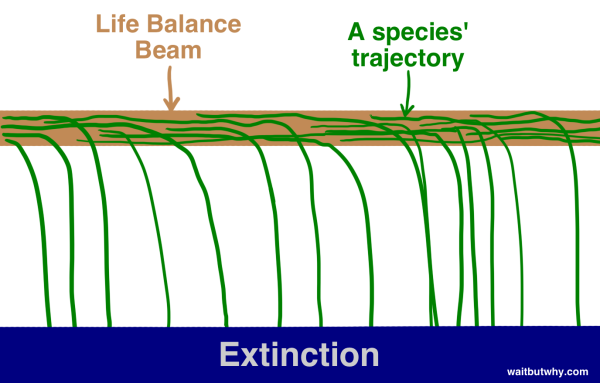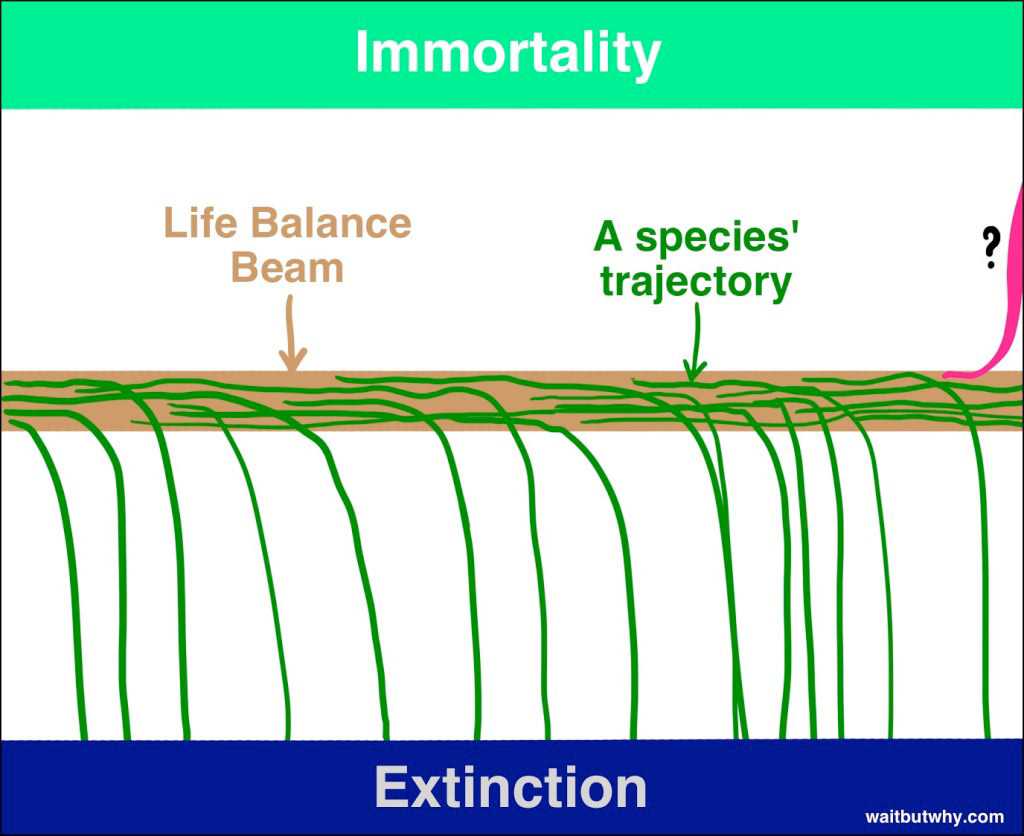 Because in this case the writing only indirectly referred to the charts I had a lot more room to be creative with my re-interpretation. I decided that the balance-beam-of-life analogy was made most clearly in the writing (as opposed to the charts), and that a more relatable visualization of individual people either falling or floating off the balance beam would make a bigger impact on the reader and communicate the point more effectively.