Week 6 - Midterm Presentations
This week we presented the progress we've made on our project in the form of a 10 minute talk in front of our classmates. Although it was useful to reframe our projects in a way that would make a compelling talk the overwhelming similarity between everyone's presentation was that we all feel behind—and spending a full 5 hours of class (+ all the time we spent creating and practicing our talks) listening to presentations meant 5 less hours of getting to work on our projects.
The most useful part of planning the talk for my project was identifying and clarifying the central challenges that I face:
1.
All of my articles are very long.
2.
Each article relies heavily on illustrations, charts, and infographics.
3.
These illustrations are not merely decorative, so they can't just go anywhere in the text. Nearly every one has a very specific place within the text of the article where it has to fall, and making room for them in the layout of a magazine is a really challenging and time consuming process.
4.
The original illustrations have a ton of charm, and as I re-do them all I'm hellbent on retaining their essential silliness. I would consider it a failure if I came away from this project with a good looking but joyless version of Wait But Why.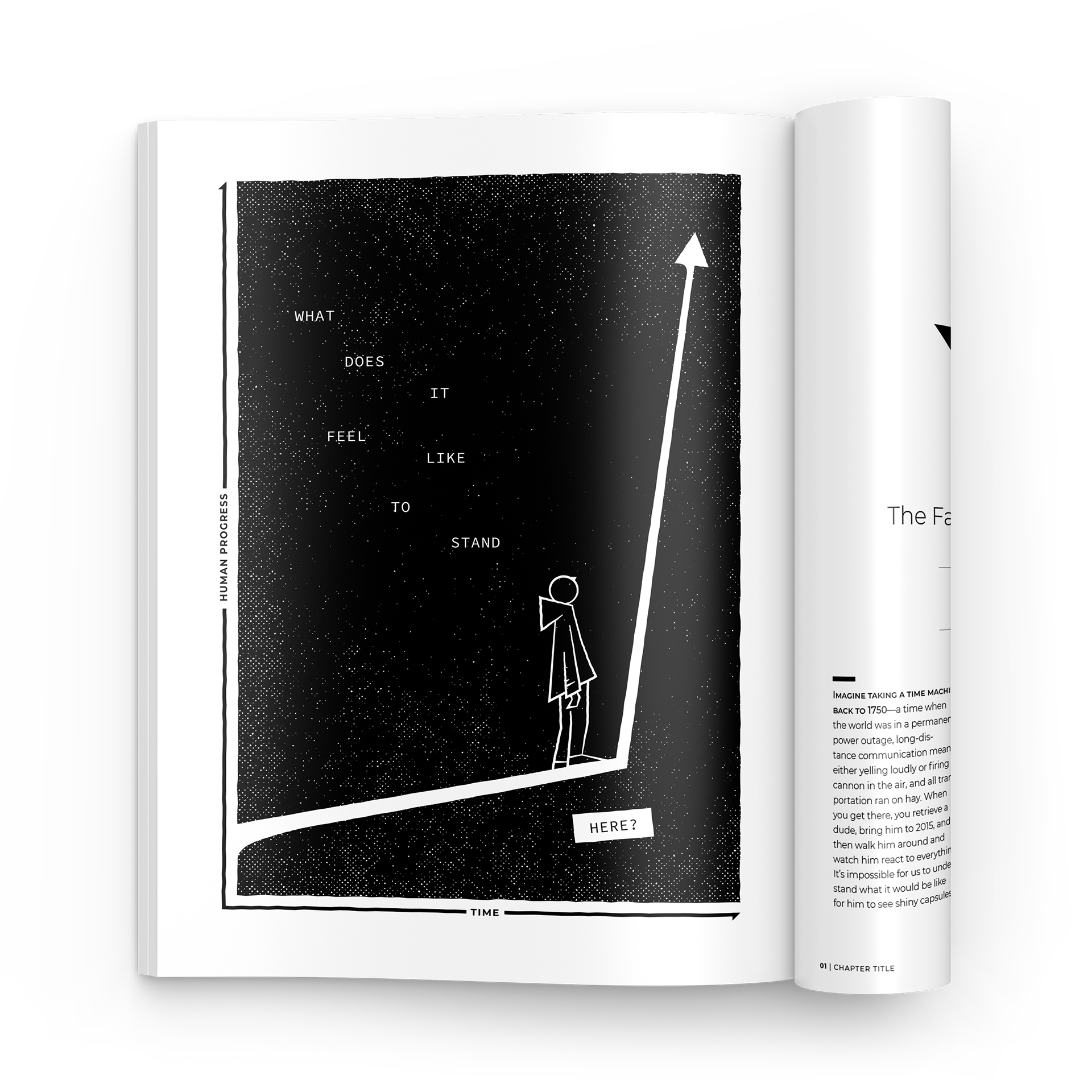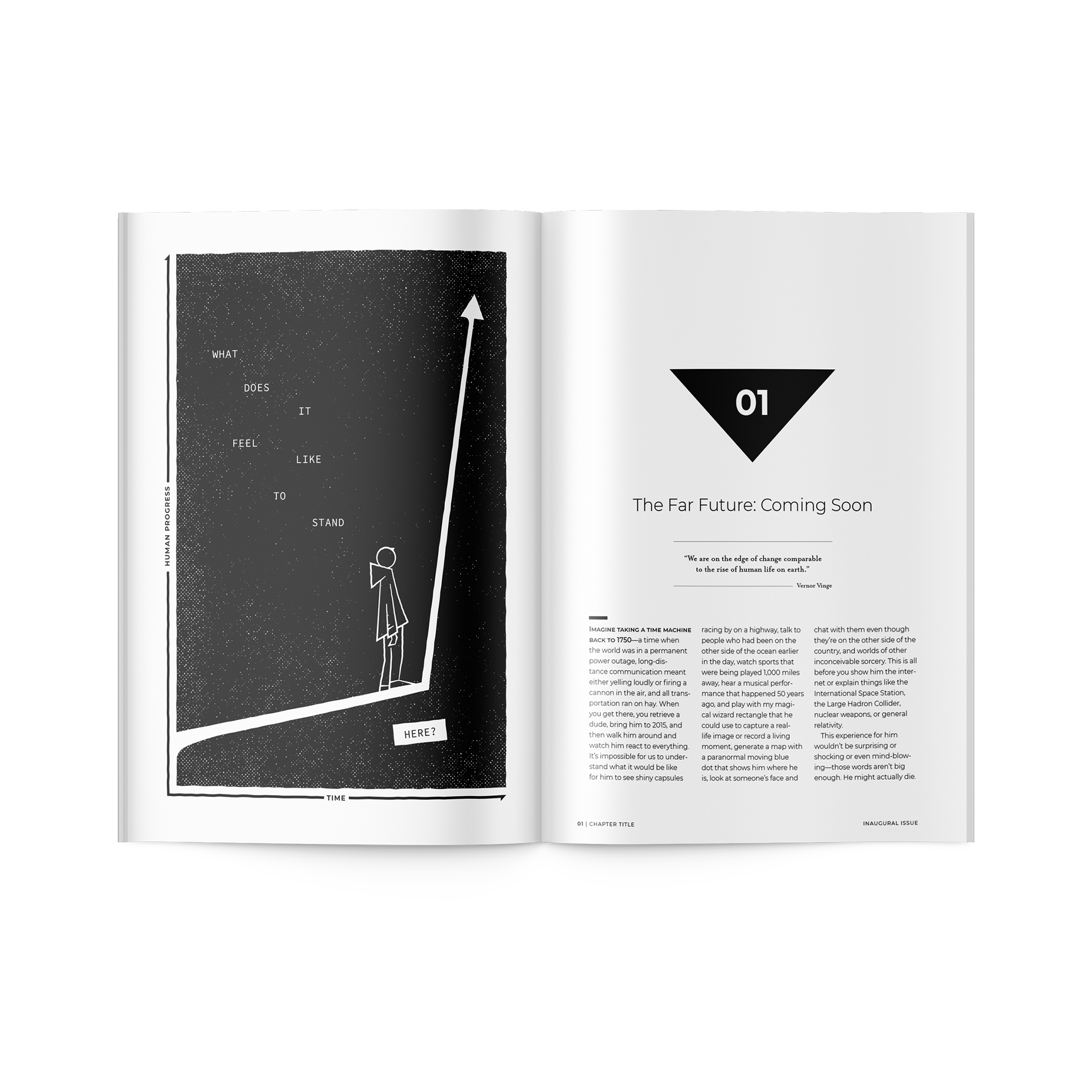 In addition to our presentations, on Friday we had one-on-one alumni critiques of our magazines. I was lucky enough to get to speak with Substantial's Brit Zerbo, and we had a very enlightening conversation about the direction of my magazine. Specifically we discussed ways to stay true to the source material in terms of its authentically weird and silly tone.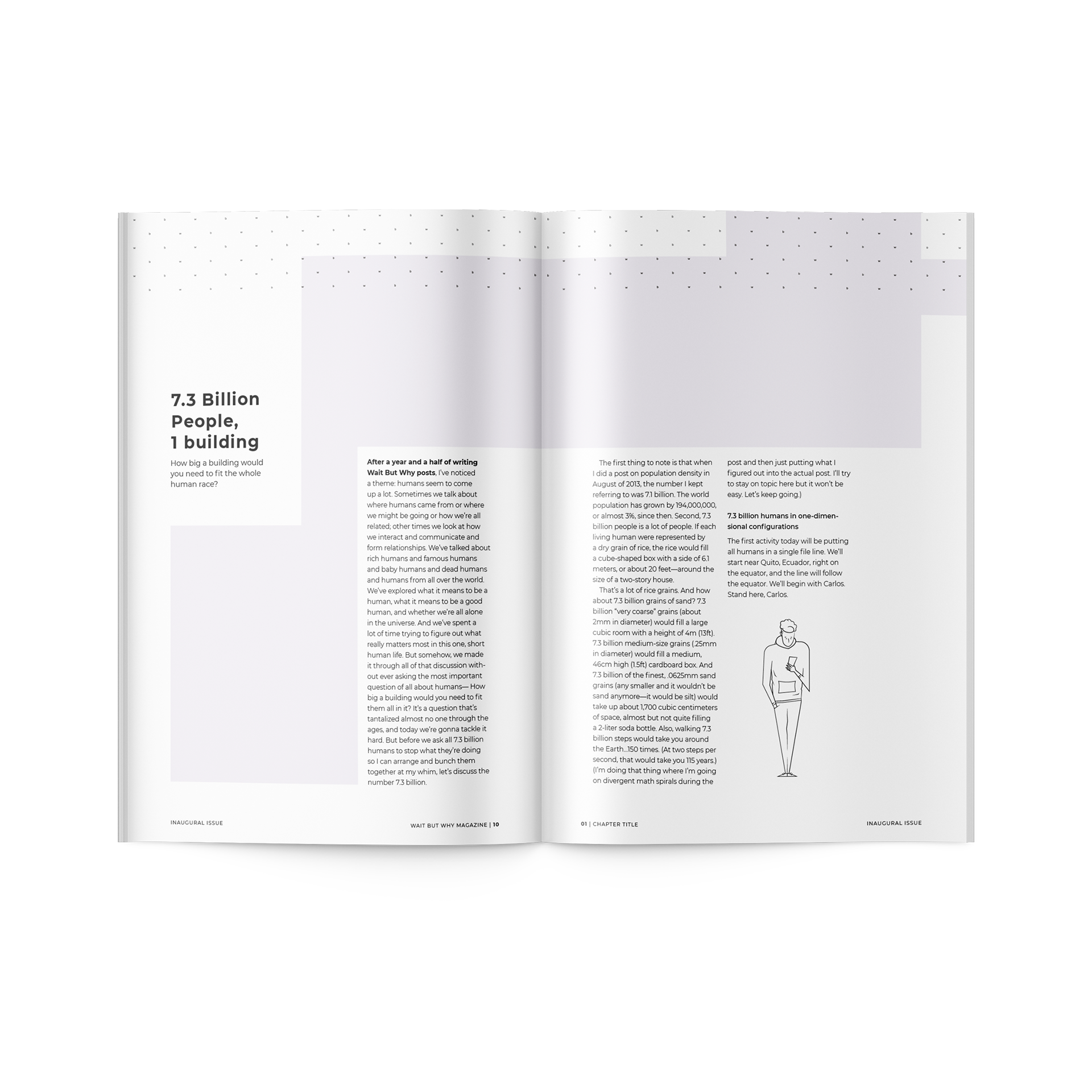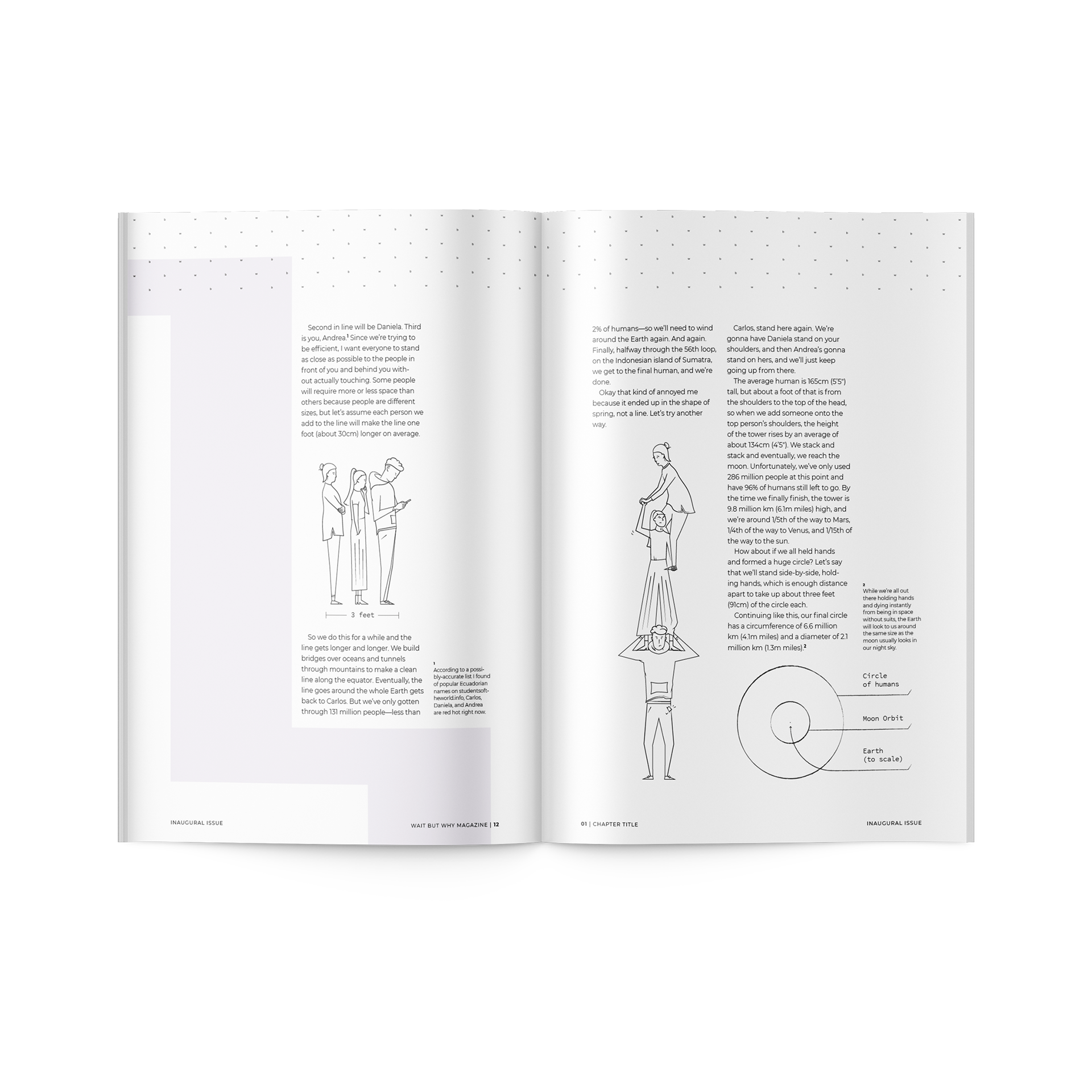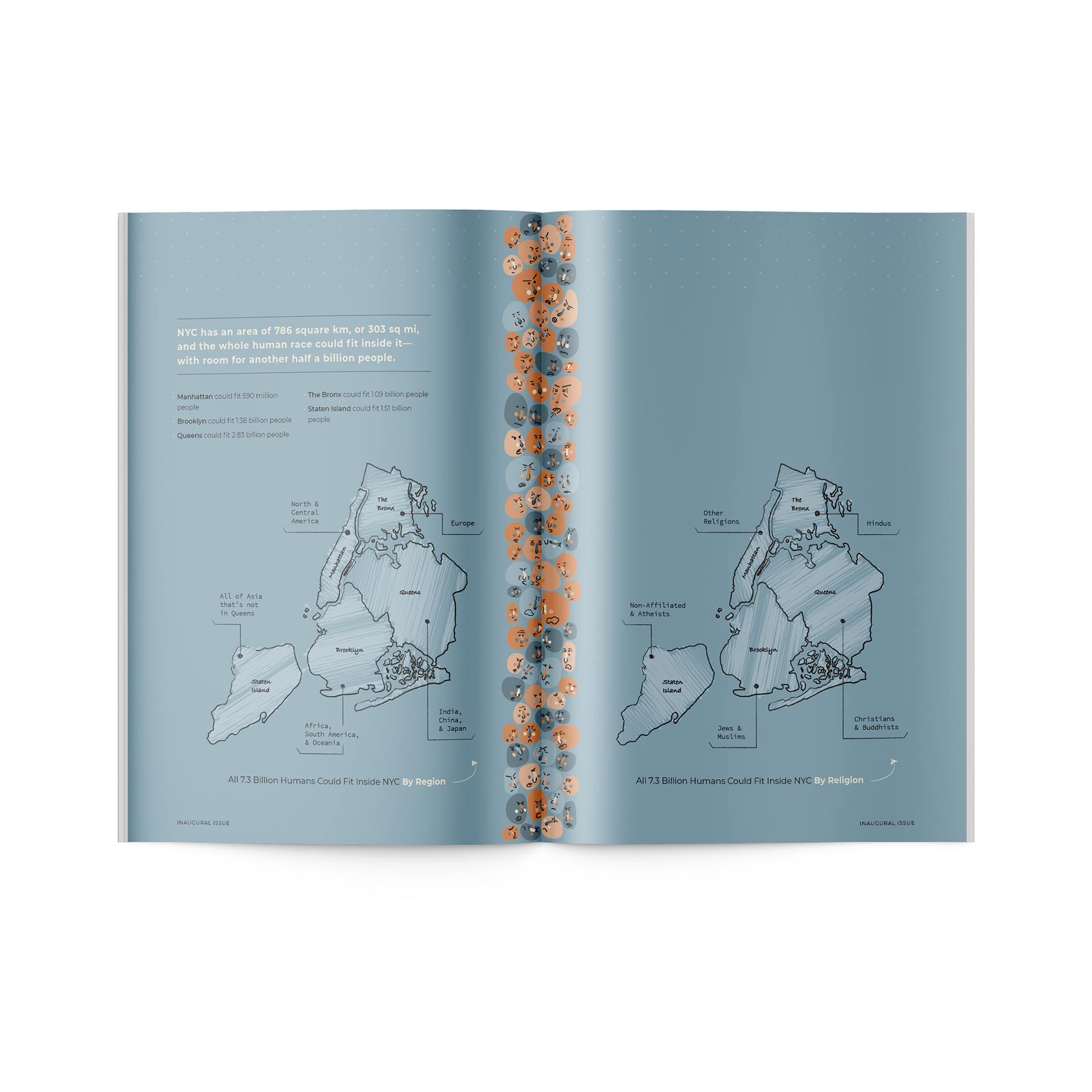 A few spreads from one of the first articles in my magazine. The lavender squares in the first two images are still placeholders for a building illustrations, but Brit and I talked about how much we liked the airiness of the current color blocks. When it comes time to fill that with an illustration I'll be working hard to retain that airy feel as much as possible.
Last week I shared a progression of some original WBW illustrations with a couple of my re-interpretations. Below is the same comparison again with the addition of last illustration, which I completed this week: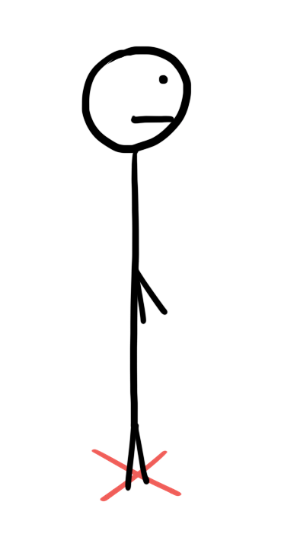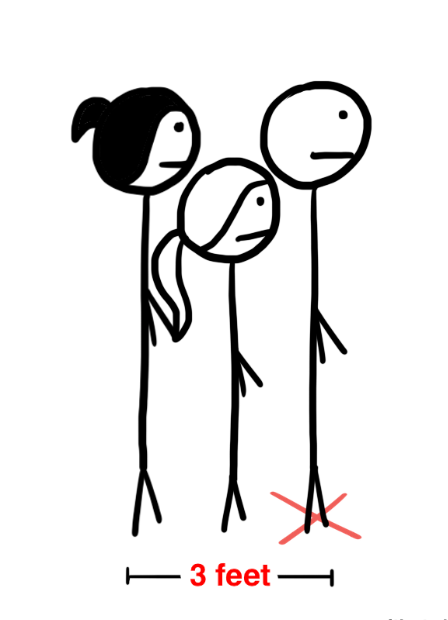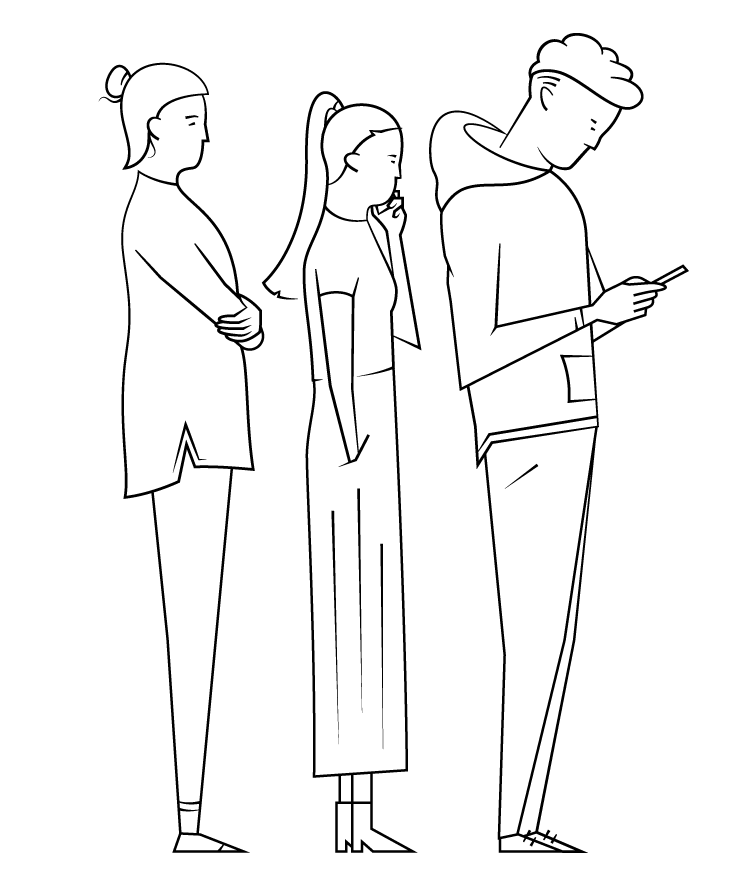 Alternating images of Tim Urban's stick figures and my illustrations that will stand in their place in one front of book article.
By next week I'm hoping to show either one or two more opening spreads for feature articles numbers 2 and 3.