Week 5 is here, and that means Fall Quarter is halfway over – and I'm definitely behind.
This week was spent finding and refining illustrative styles for the different sections of my magazine. As a reminder, I'm designing and illustrating a physical magazine version of the Wait But Why blog, and in five short weeks I have to turn in a printed working comp, which means at the very least all my articles will need to be laid out in full with space blocked out for illustrations. In my original timeline, I also said I would be done illustrating all the articles by the end of this quarter, which I now realize was pretty naive.
However, I did make some important progress this week on two of my articles: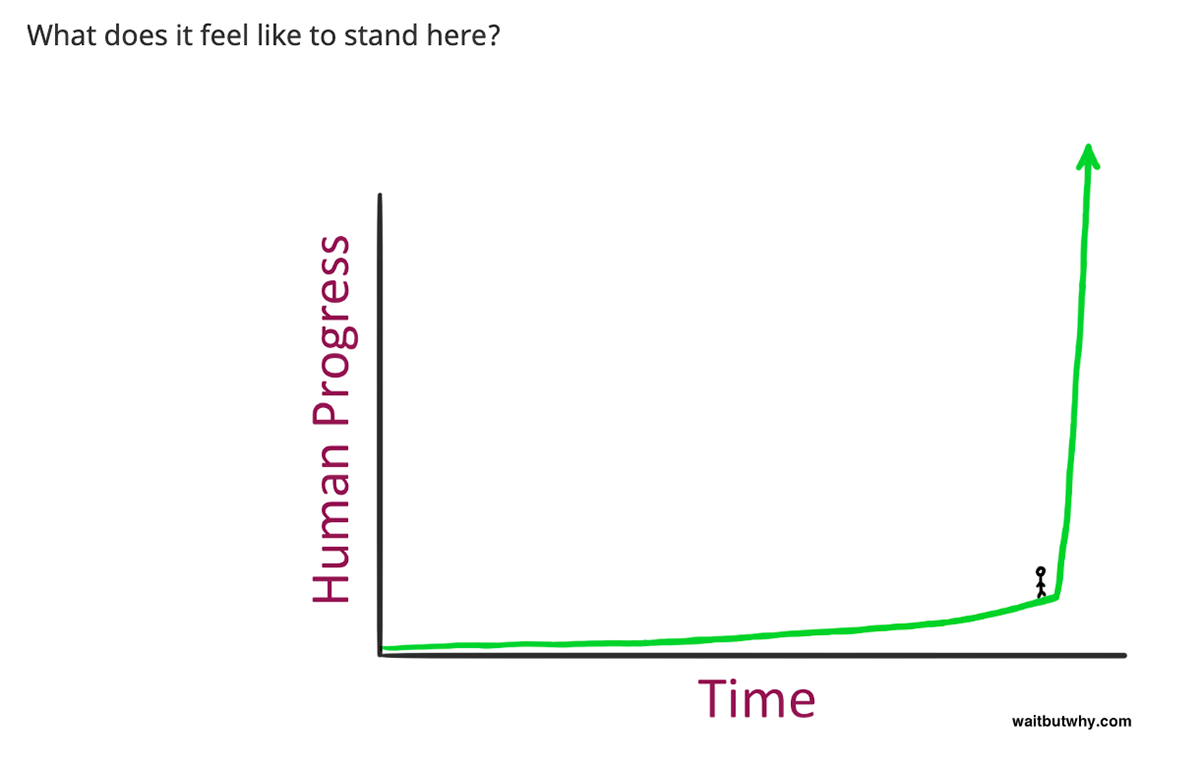 I am feeling confident in the opening spread of the first of my five feature articles (see above), and it gives me a strong formula to work off of for the following four articles. One significant update from last week is that I'm going to treat the whole feature section in black and white, which means one of the graph spreads that I showed in last week's post will have to be re-done.
In my front of book article titled
7.3 Billion People,1 Building
, I am making some good progress on the illustrations and infographics that will populate these pages: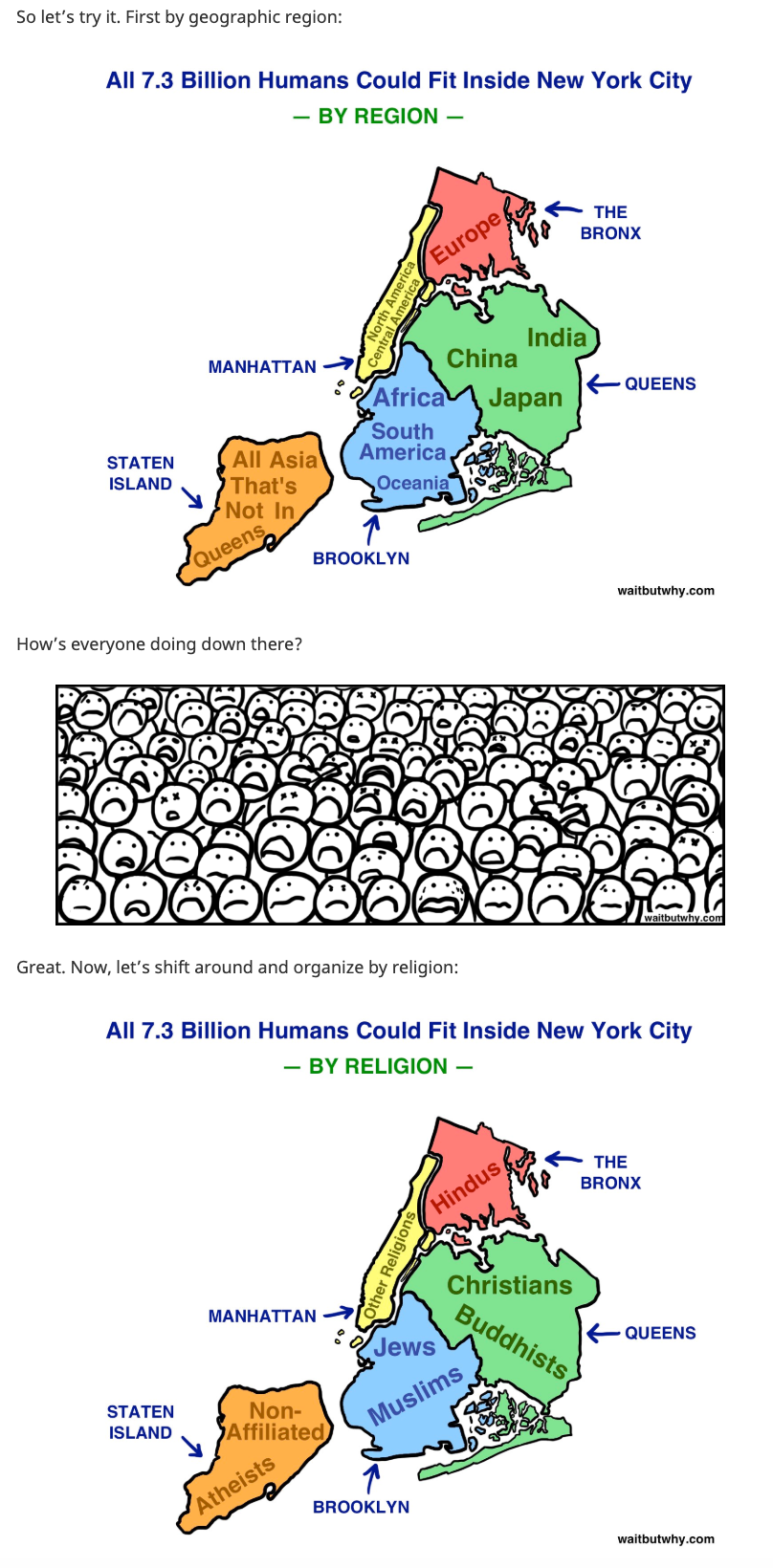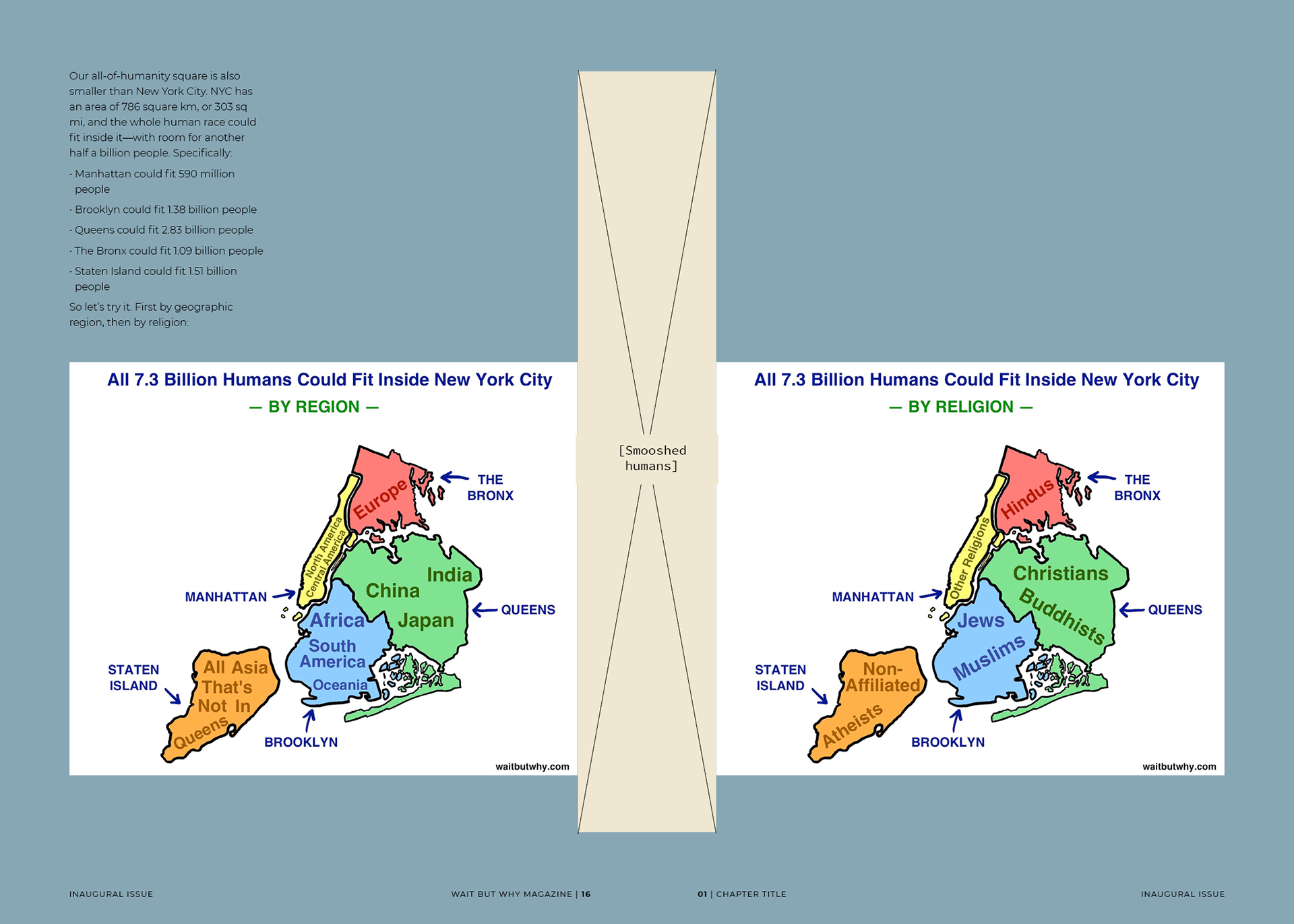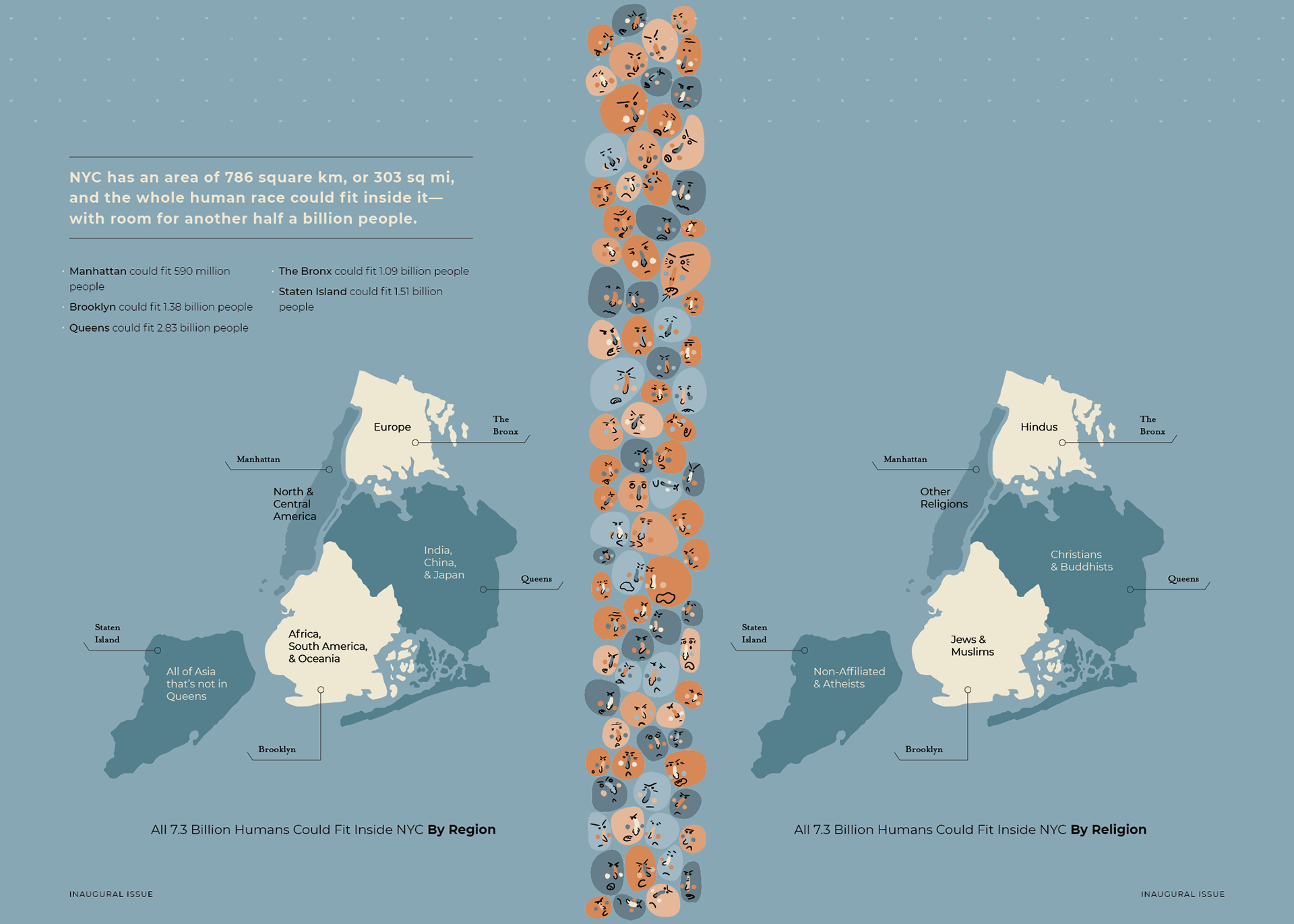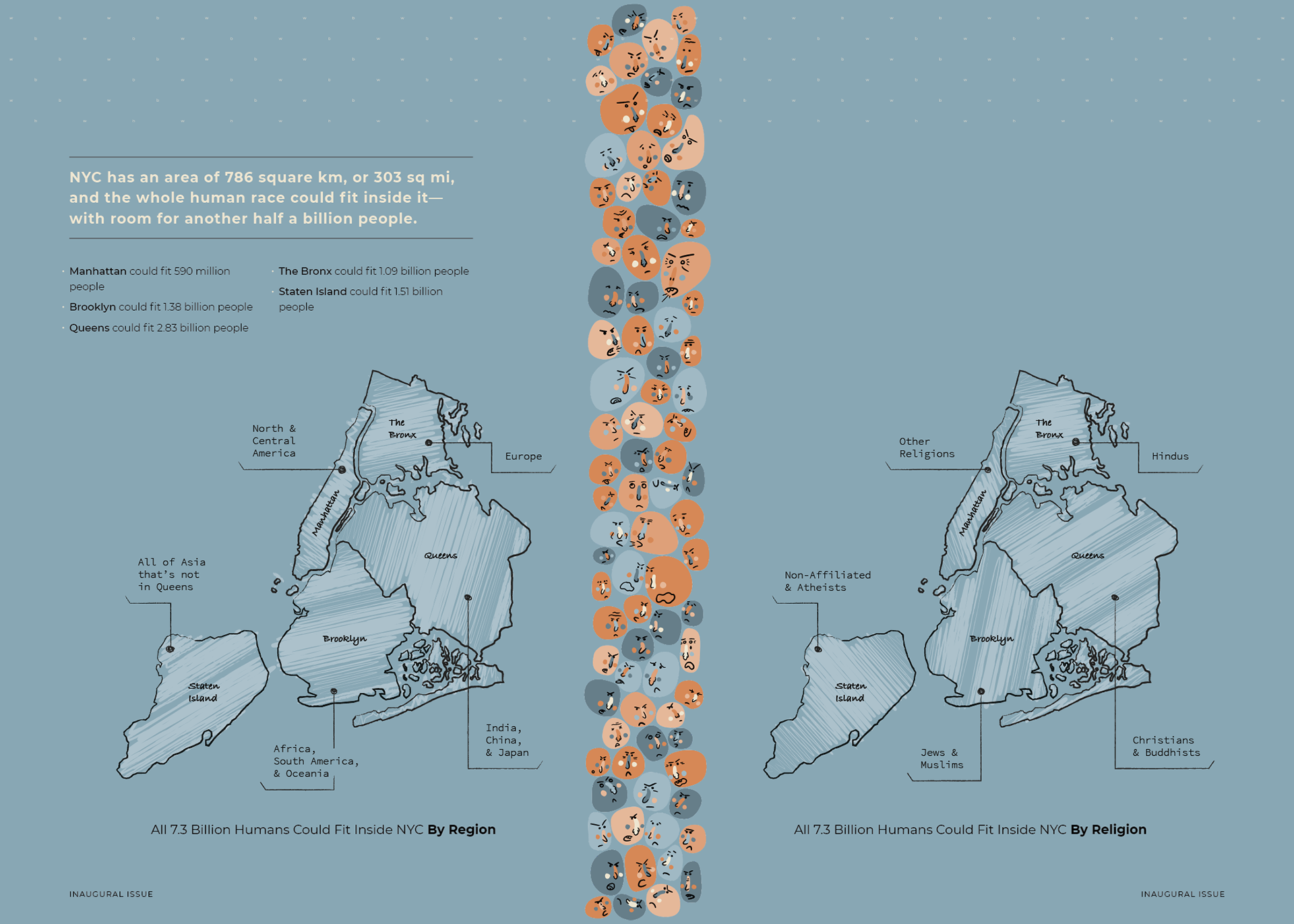 From left to right: The progression of one particular spread in my front of book article titled 7.3 Billion People, 1 building. The left most image is a screenshot from the original blog post on waitbutwhy.com
My challenge for the whole magazine will be to retain the immense charm of the original blog illustrations (also by the writer Tim Urban) while still elevating them visually. The strength of the blog is the contrast between the seriousness and complexity of the topics being written about and the very friendly way in which Tim Urban writes and illustrates. In my magazine, that contrast will be referenced by pairing elegant typographic choices with a rougher, more freehand illustration style that is still a step up from the stick figures of the original blog.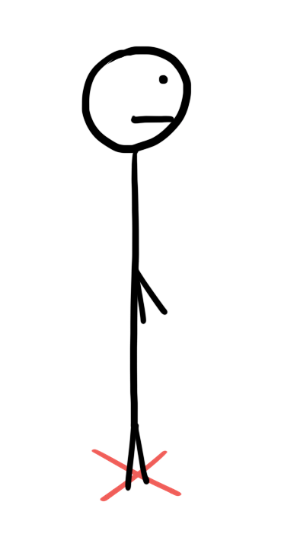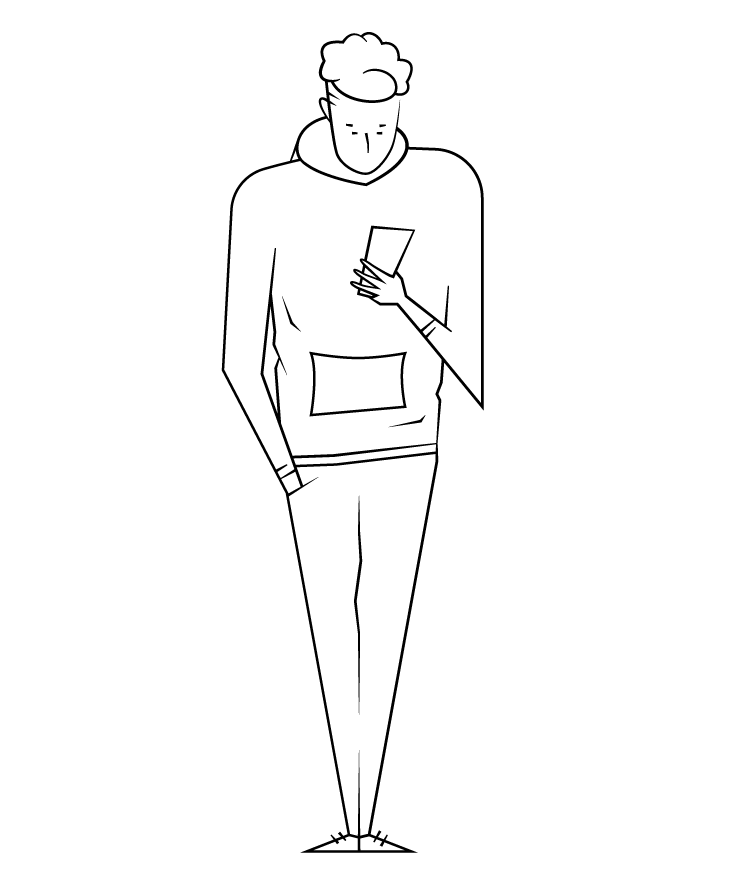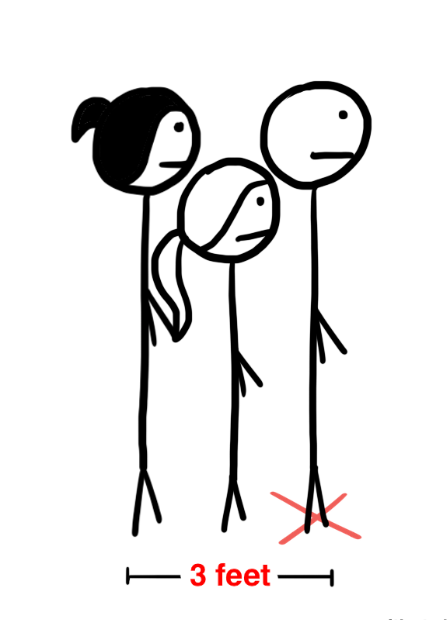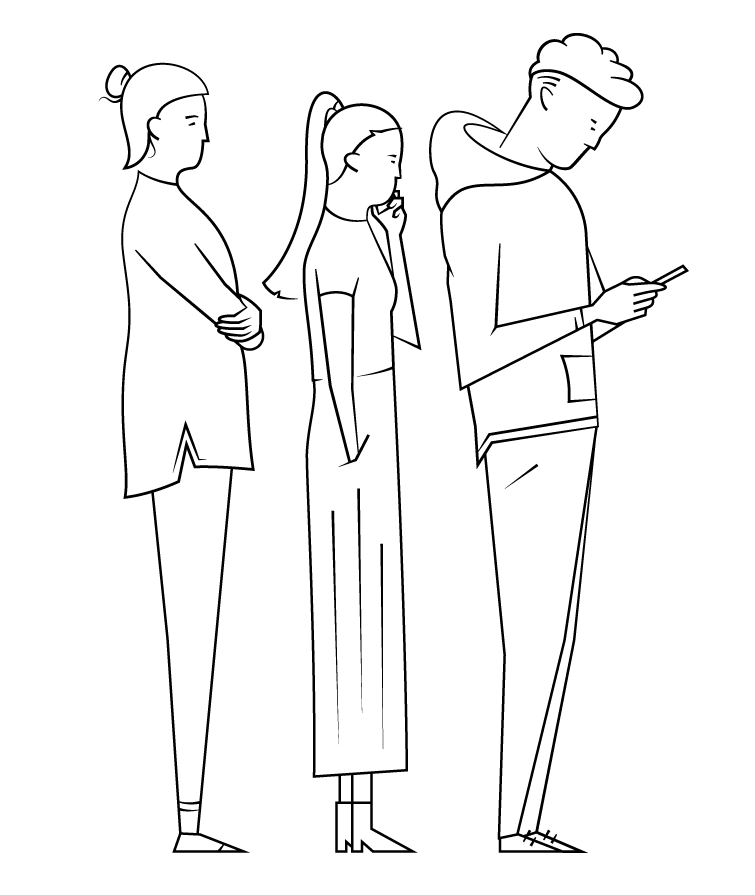 Alternating images of Tim Urban's stick figures and my illustrations that will stand in their place in one front of book article. The last stick figure illustration (a stack of humans) is the next illustration on my to-do list.
Next up is finishing the remaining illustrations and charts for the 7.3 Billion People article. The most time consuming piece will be the building illustrations that will fill the space currently occupied by the lavender boxes in the spreads below: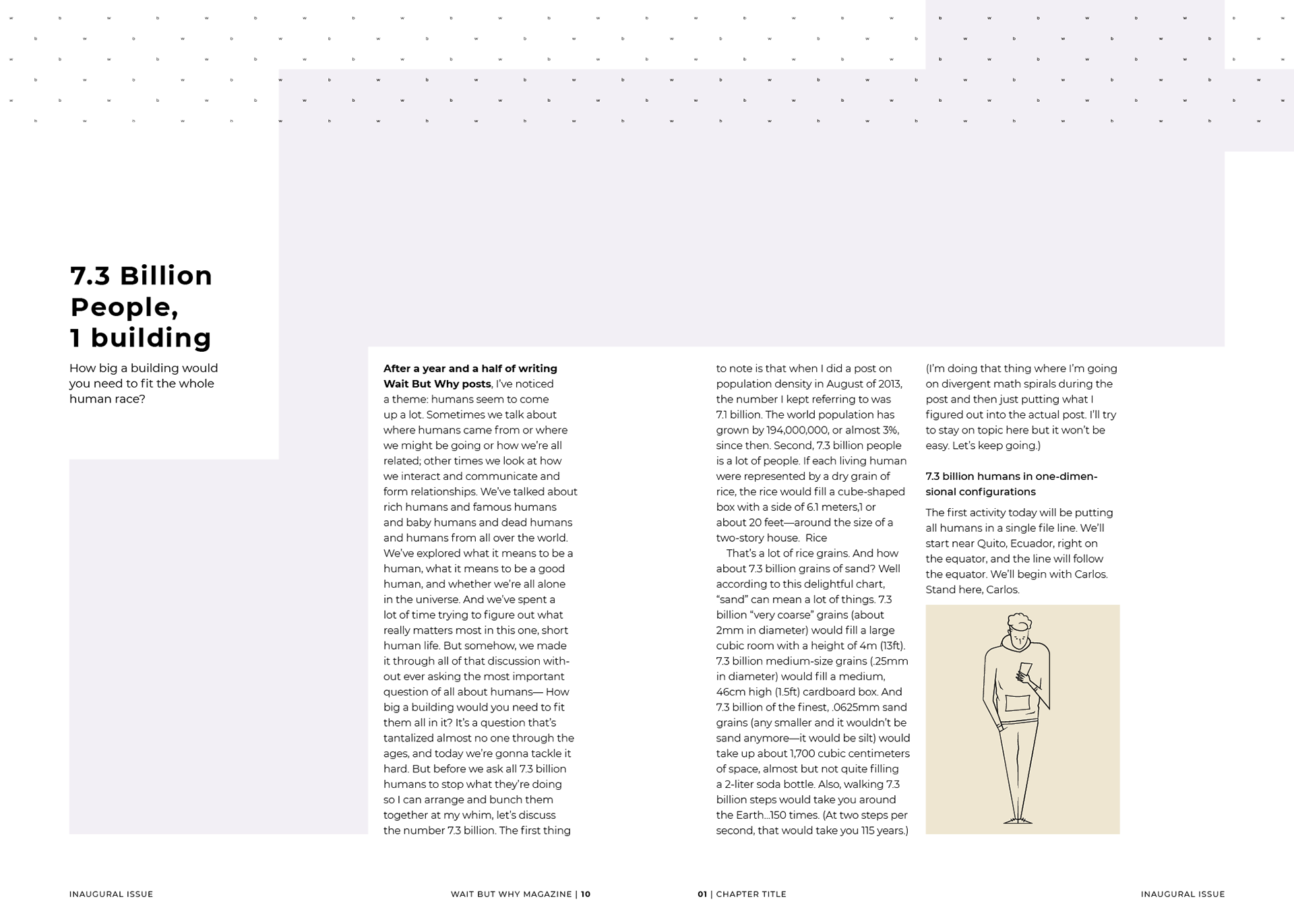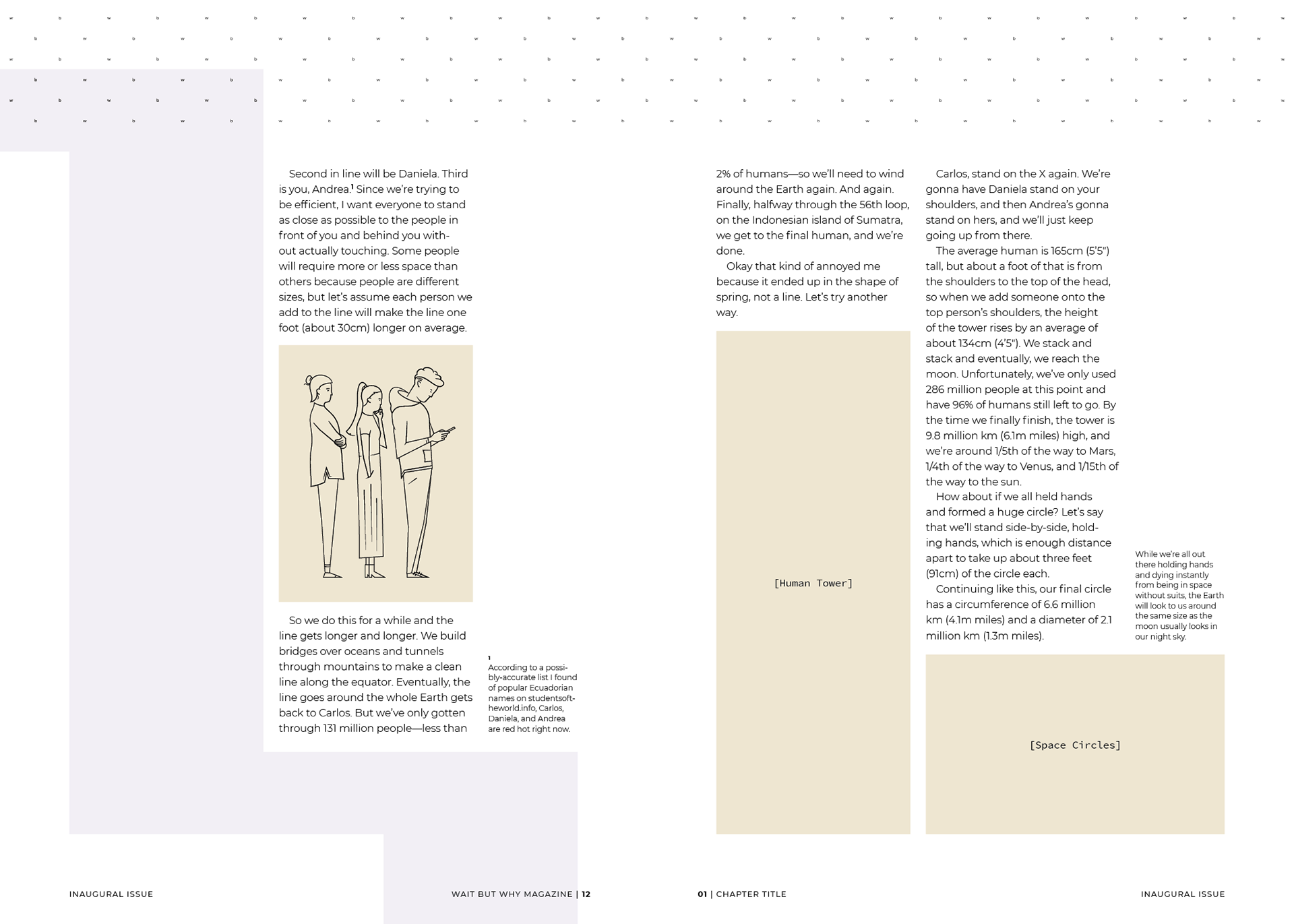 Two sequential spreads for one of my front of book articles. The lavender areas will be filled with an illustration of a large building.