Week 4 - Masking in After Effects
This week I finished the last of the After Effects classes from the Summer course – at least the ones that the instructor remembered to record. In this lesson he introduced us to masking, and we played with alpha and lumma mattes.
I also spent a fair amount of time diving into AE unguided in order to make a 10 second self-promotional title card that will play at the SCCA open house next week. While this was not directly related to the magazine aspect of my Special Topics project, I still count it as worthwhile time, since the ultimate goal is simply to become proficient at motion graphics.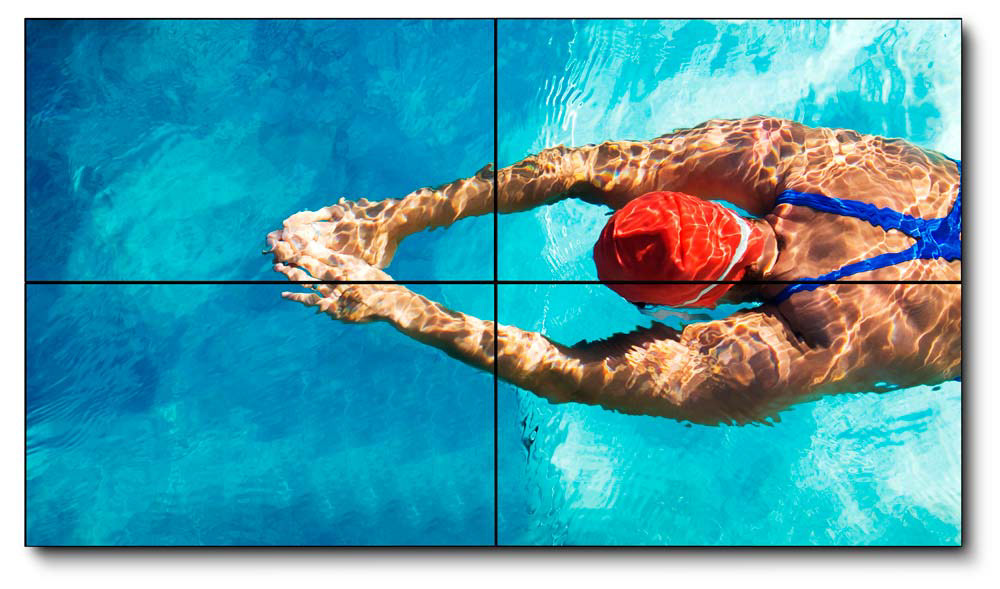 Instead of exporting a lot of different animations from the AE class this week I decided to mash all of the lessons into one short (and hideous) animation. Along the way I came across an incredible YouTube tutorial that taught me some really handy shape editing tricks. I learned that you can simply copy paths from AE, paste them into Illustrator to edit them however you want, and then paste them back into AE – without ever needing to export anything from either program.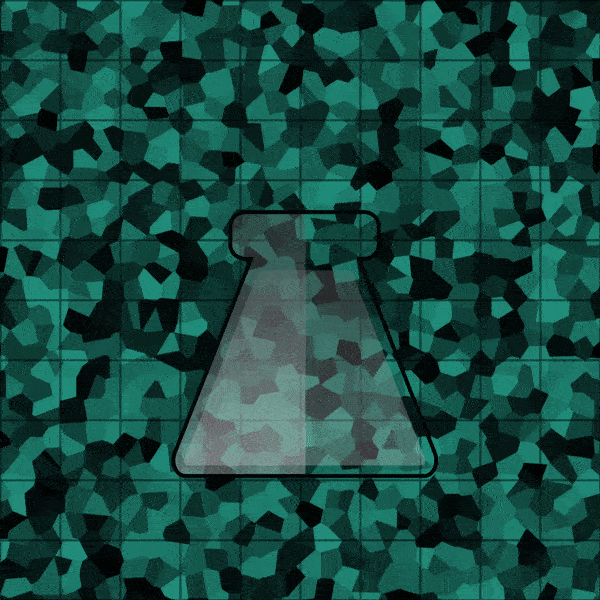 Left: A very useful tutorial about editing shape layers in AE.
Right: My animation from week four of the SCCA Summer AE class.
On the magazine side of things I'm still blocking out room for my illustrations in my spreads. I'm hesitant to start illustrating before completing this task, as I fear having to scrap time-consuming illustrations if I don't have a clear understanding of where and how they are going to fit into my articles.
Luckily I have one of my 'front of book' articles nearly fully blocked out, which means I can start illustrating for it this week.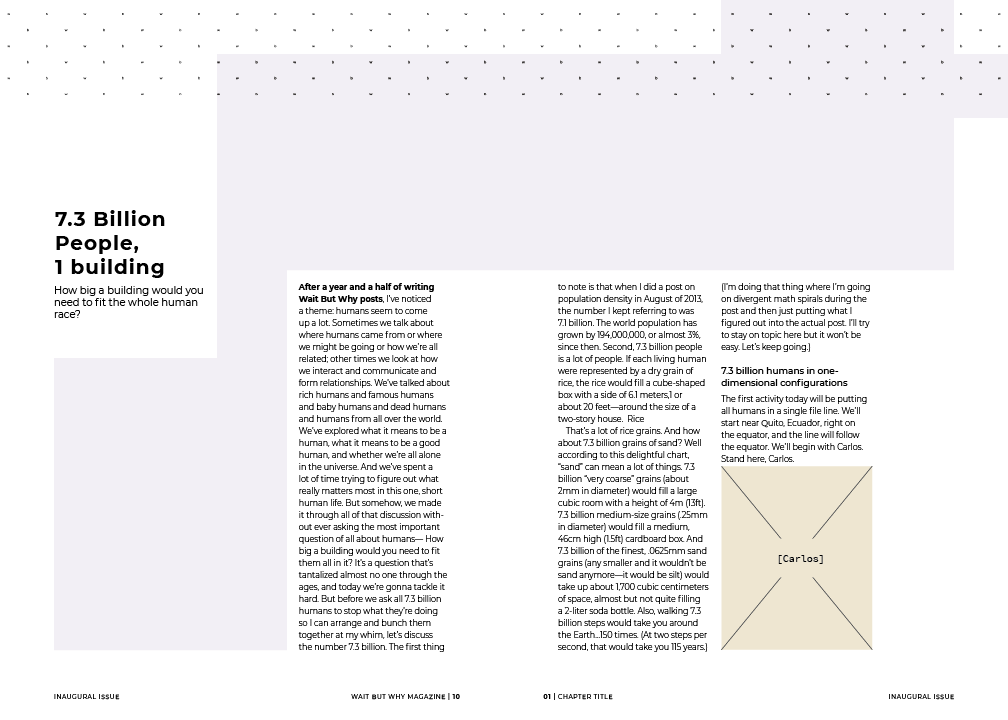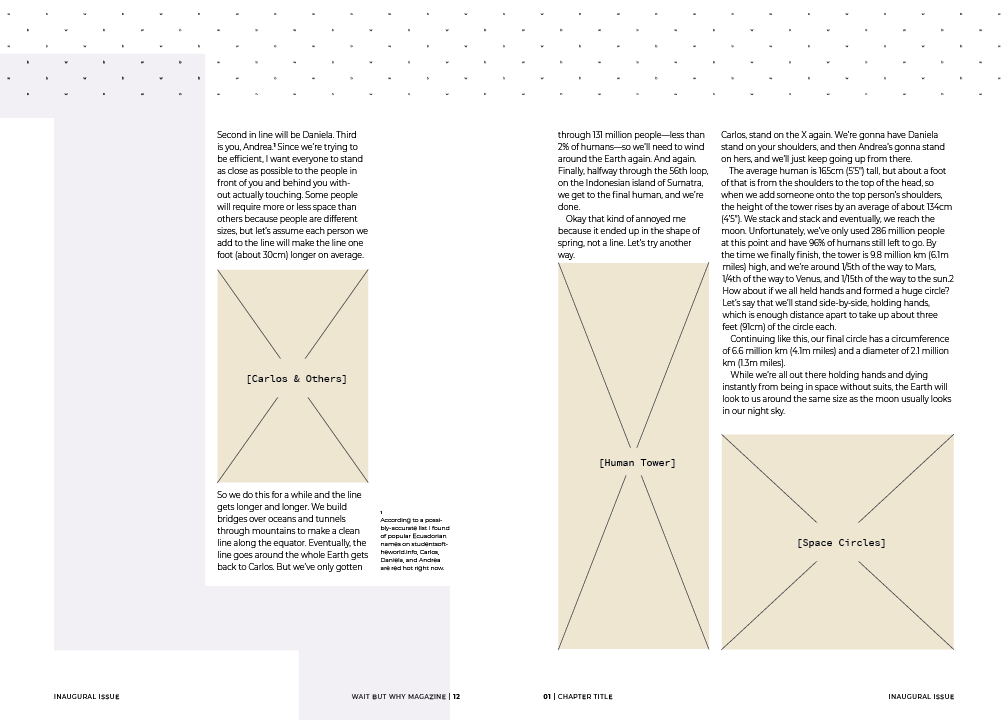 The opening and second spreads of my magazine article titled
7.3 Billion People, I Building
, with illustration space blocked off. The lavender color is where decorative environmental illustrations will go, while the tan blocks will be content-specific illustrations.
In the feature section of my article I have also begun to define an aesthetic for the many infographics and charts that populate my articles. Below are a couple of my more developed spreads: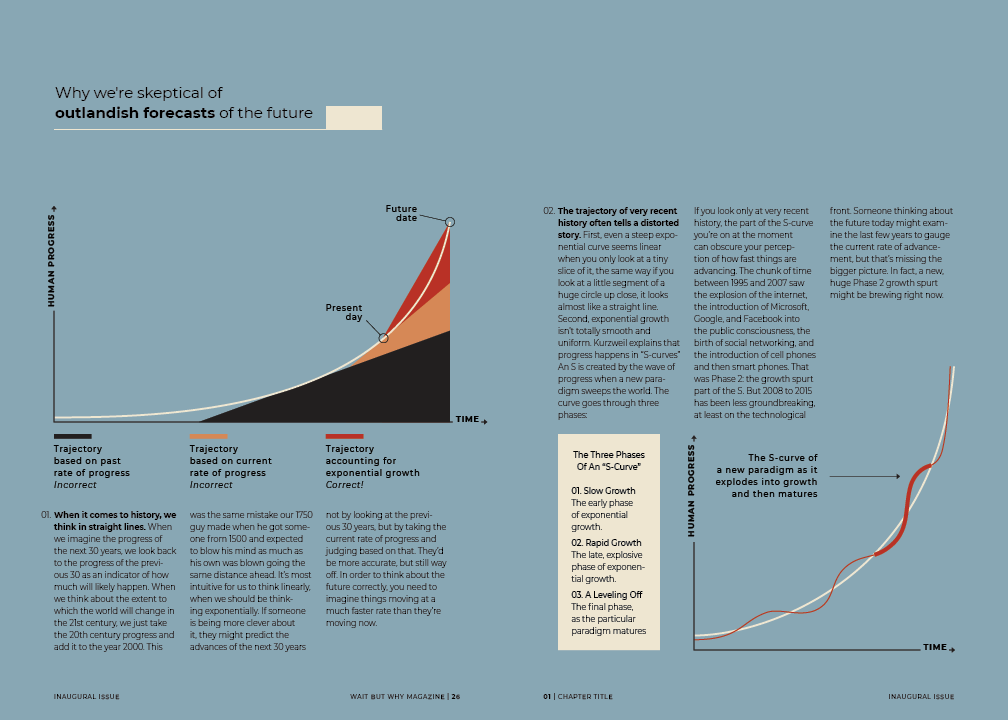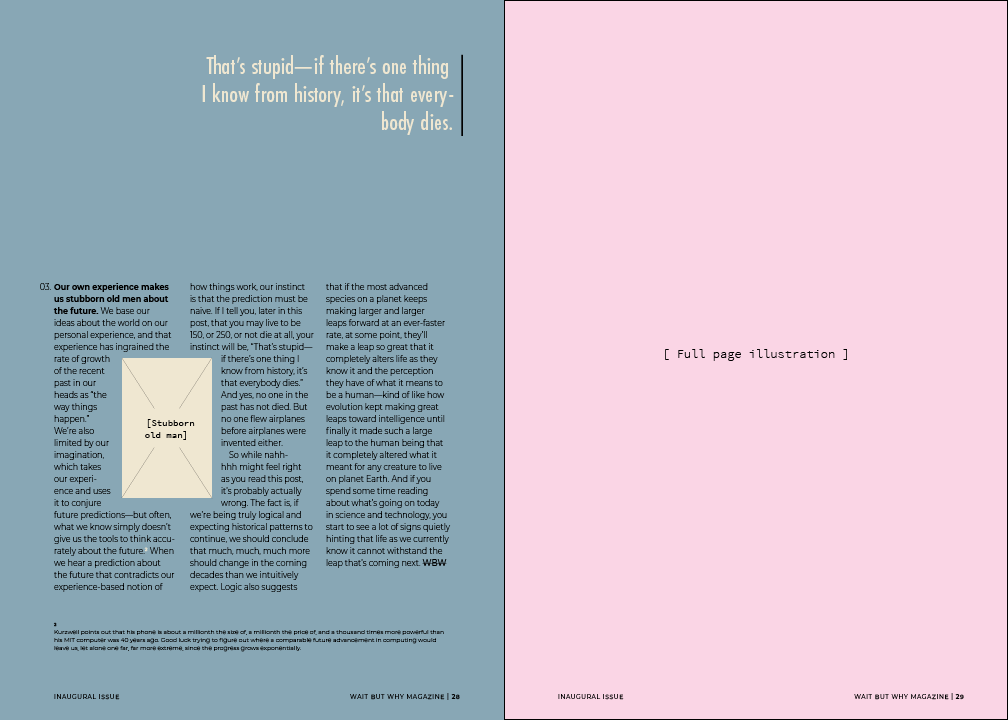 Two sequential spreads where I have begun to define an infographic / data-representation aesthetic.
By next week I hope to have the first full page illustration for my features section complete, as well as a at least a start on the environmental illustrations for one of my front of book articles.