Seattle Cider Co. Se

aso

nal Cans
This is a student project, but it pres

ents a sol

ution to a real problem for Seattle Cider.
Back

groun

d
Seattle Cider Co. makes small-batch

craft cid

er in Washington State with locally sourced ingredients and an emphasis on quality flavor and stewardship-focused business practices. Their primary retail product falls into two categories:
year round staples
, like 
Dry
 and 
Semi-Sweet
, and
rotating seasonal flavors
like 
Oaked Maple
 and 
Berry Rosé
. The release of seasonal flavors is an opportunity to engage consumers with unique cider varieties and capitalizes on the scarcity mindset of limited availability.
The Problem
The packaging for Seattle Cider's seasonal flavors is nearly identical to that of their year round ciders and is easily overlooked in a crowded grocery store aisle. With every seasonal release, the brand is missing an opportunity to delight existing fans and connect with new customers who would be interested in more unique flavors but are simply not aware that anything new is being offered.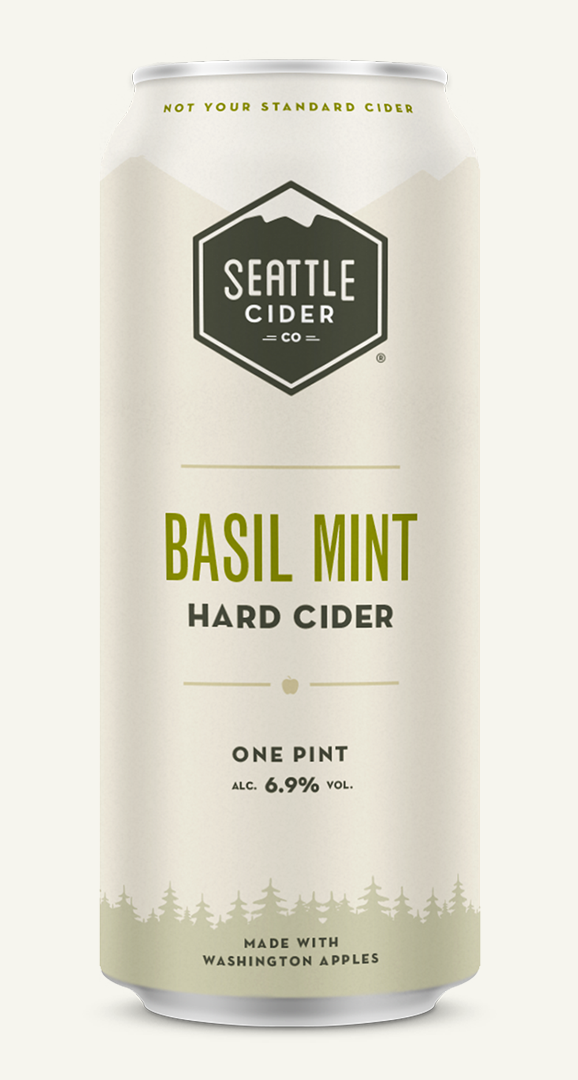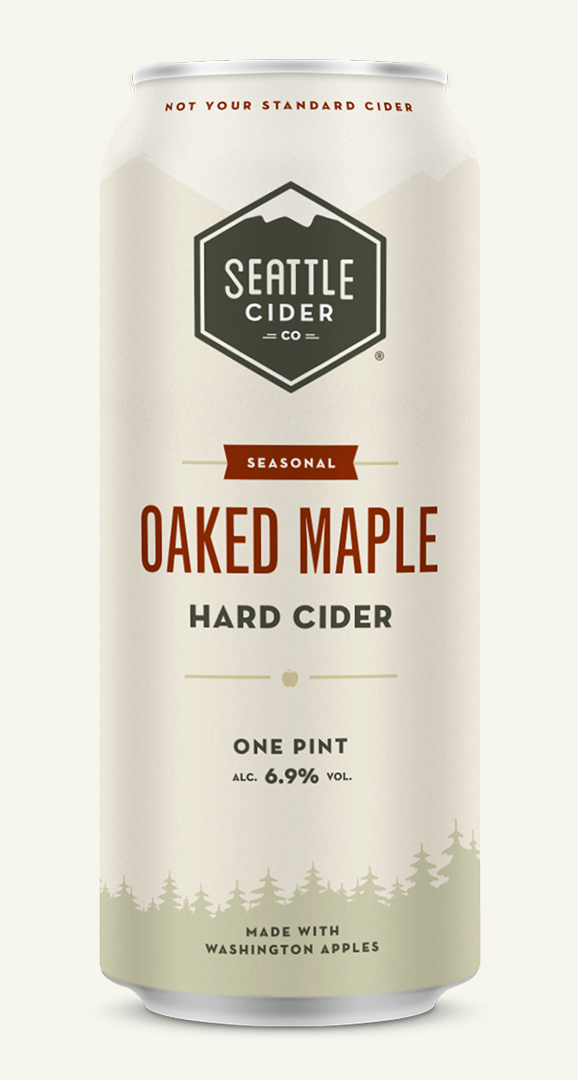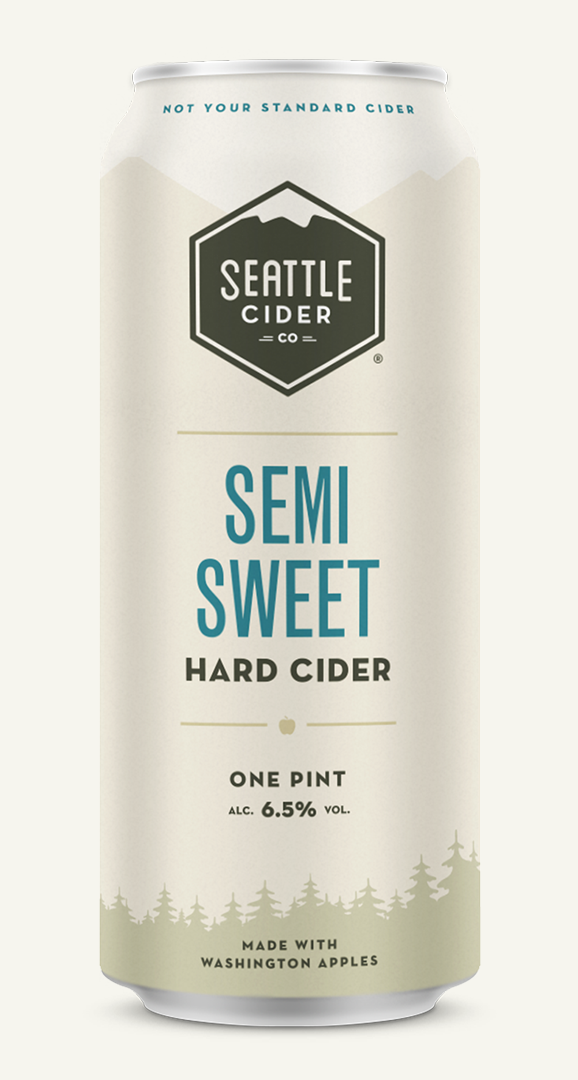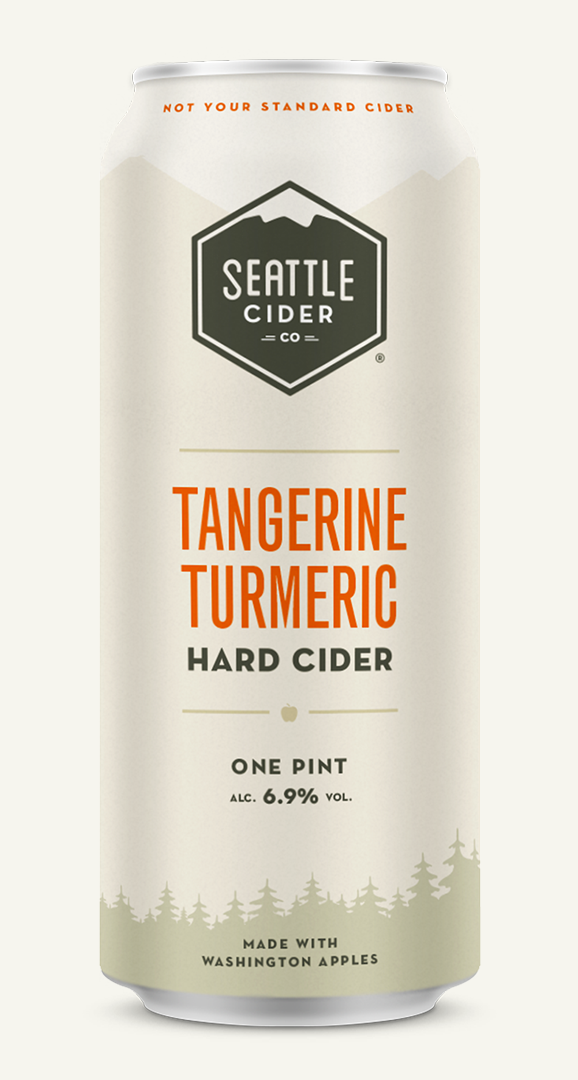 The Solution
By creating a new visual identity for their seasonal cans, Seattle Cider will attract more attention to their rotating flavors and engage new customers who favor more unique cider varieties. The new cans must fit seamlessly within Seattle Cider's existing brand vernacular while also being distinct enough to show obvious differentiation and announce the arrival of something new and noteworthy.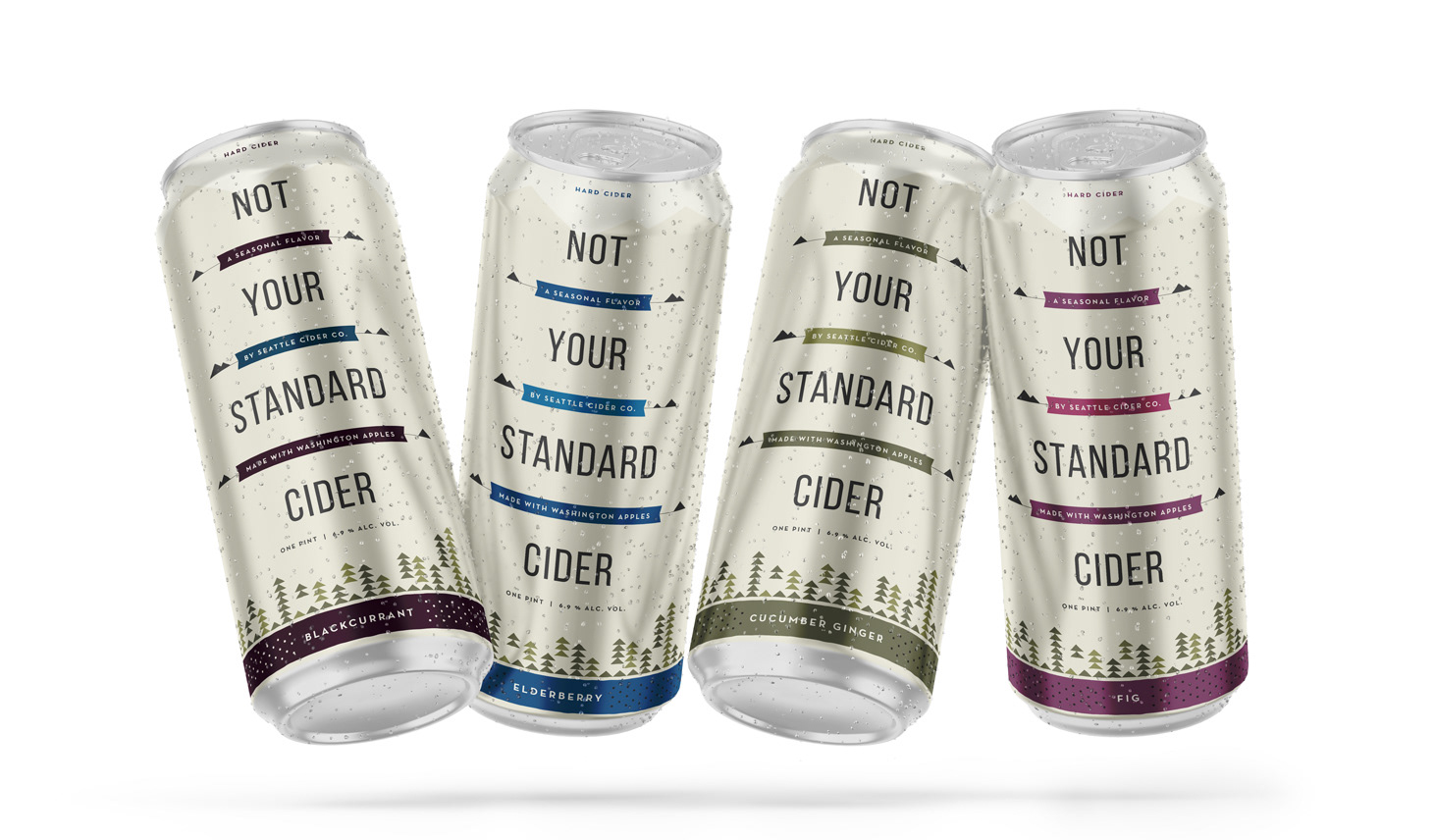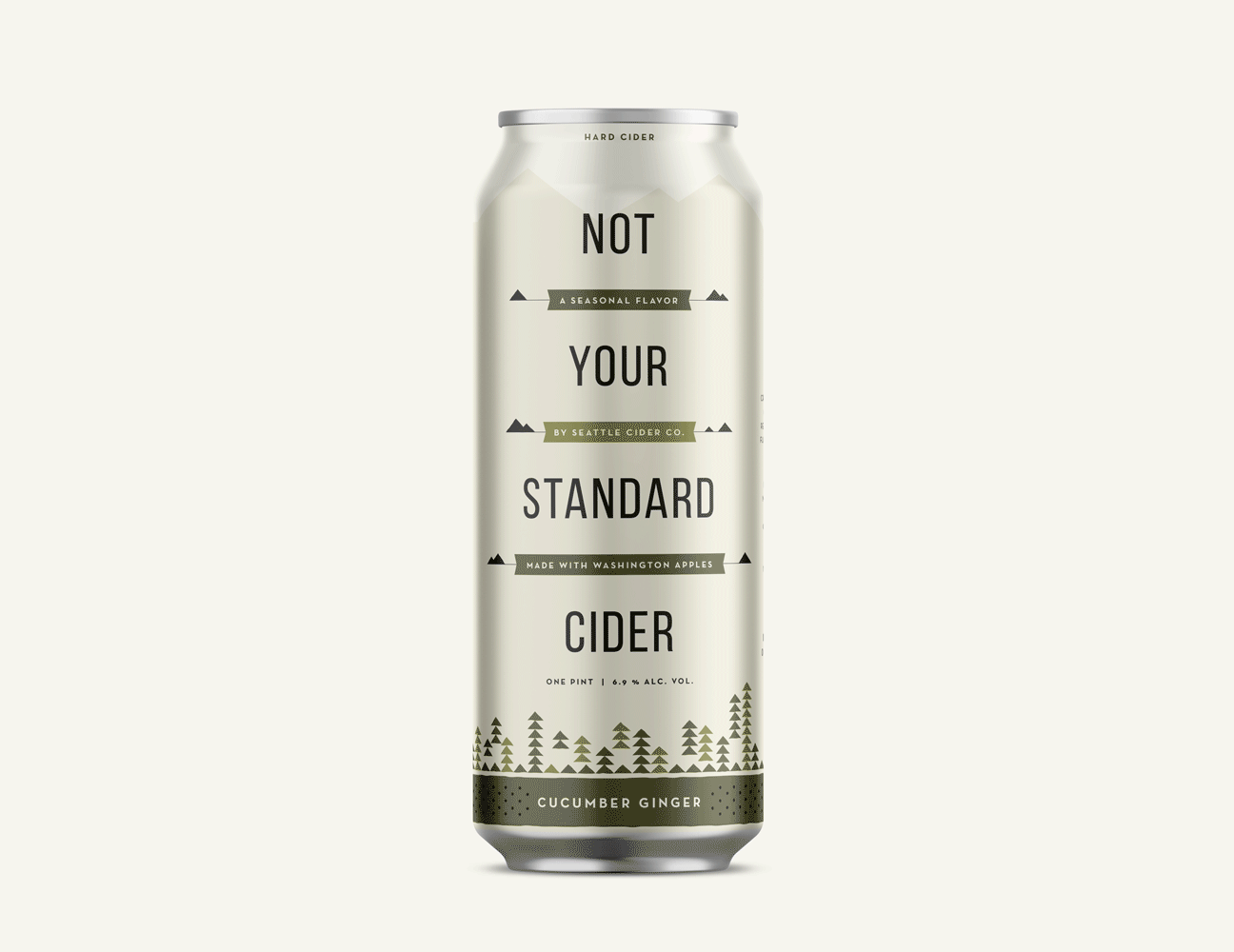 Strategy: Utilize Existing Elements
In order for the new can to remain easily identifiable as a Seattle Cider product, I leaned heavily on existing elements from their packaging. By shuffling these elements and representing them in new ways, the new can manages to be simultaneously familiar and new.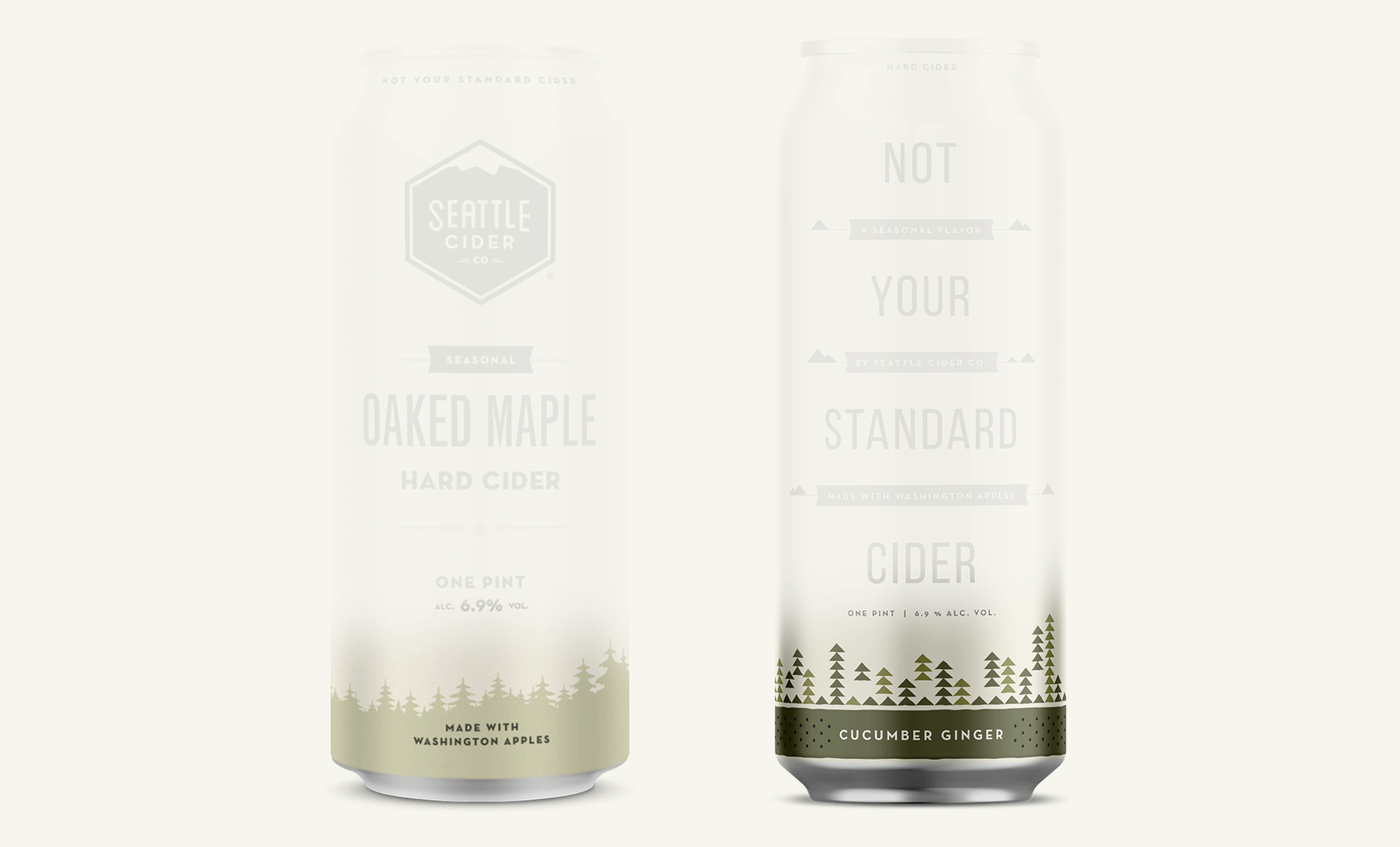 Secondary Packaging
To house the new cans, I created a four-pack of secondary packaging. Once again I relied heavily on Seattle Cider's existing visual identity to create a design that is familiar and identifiable. Currently Seattle Cider only releases one

 seasonal flavor every Summer, Fall, Winter, and Spring, but I chose to design a variety pack that would accommodate four limited edition flavors each season.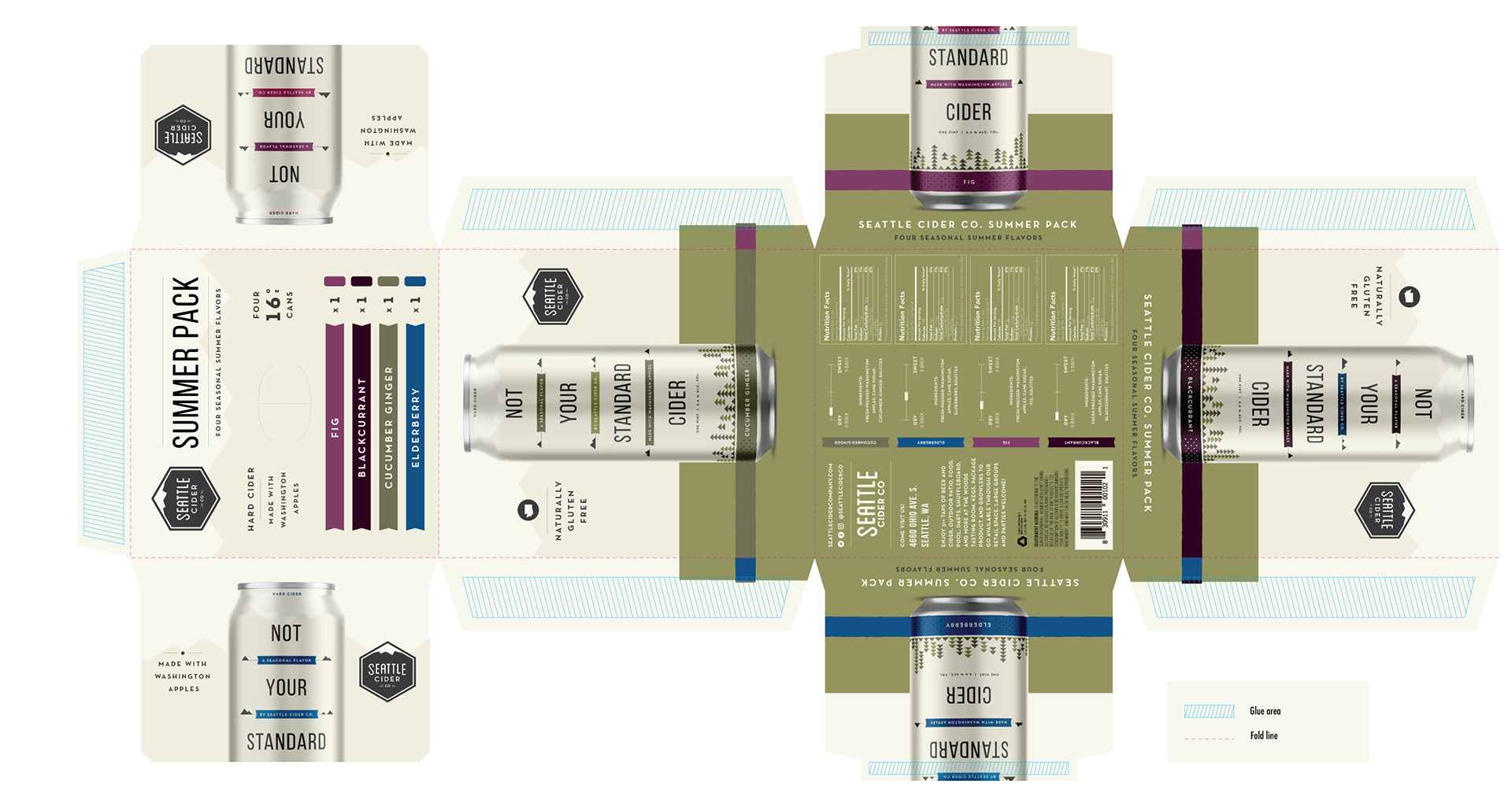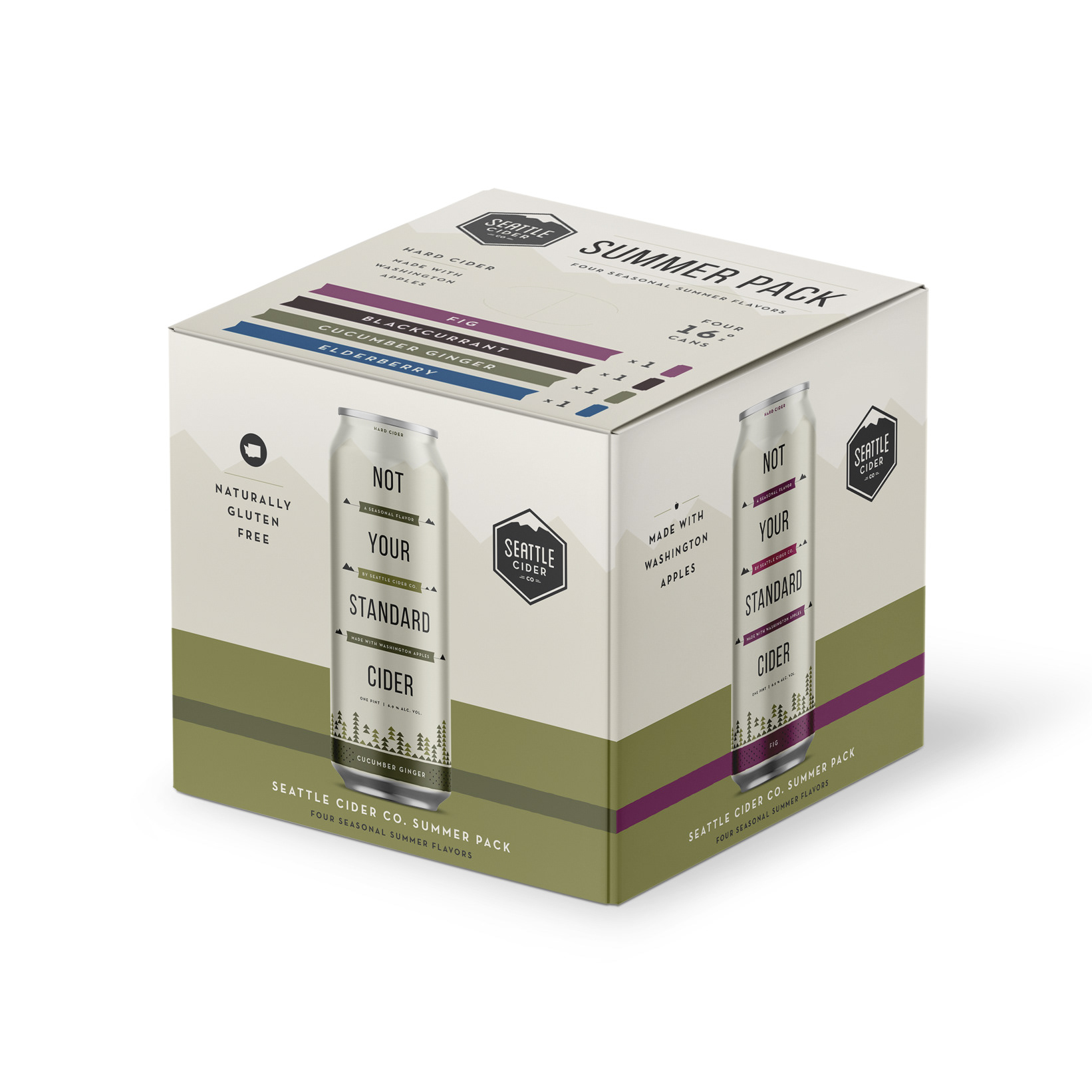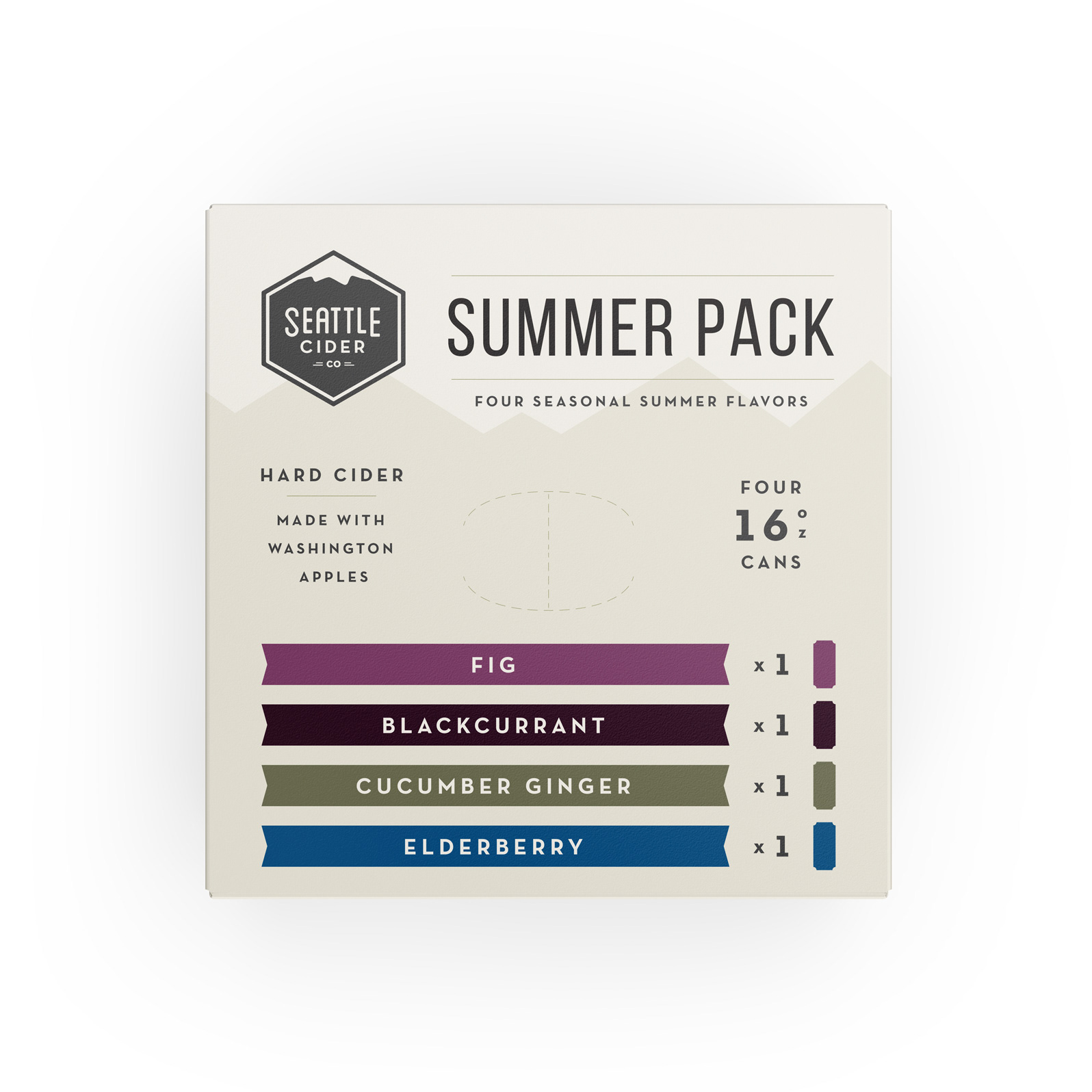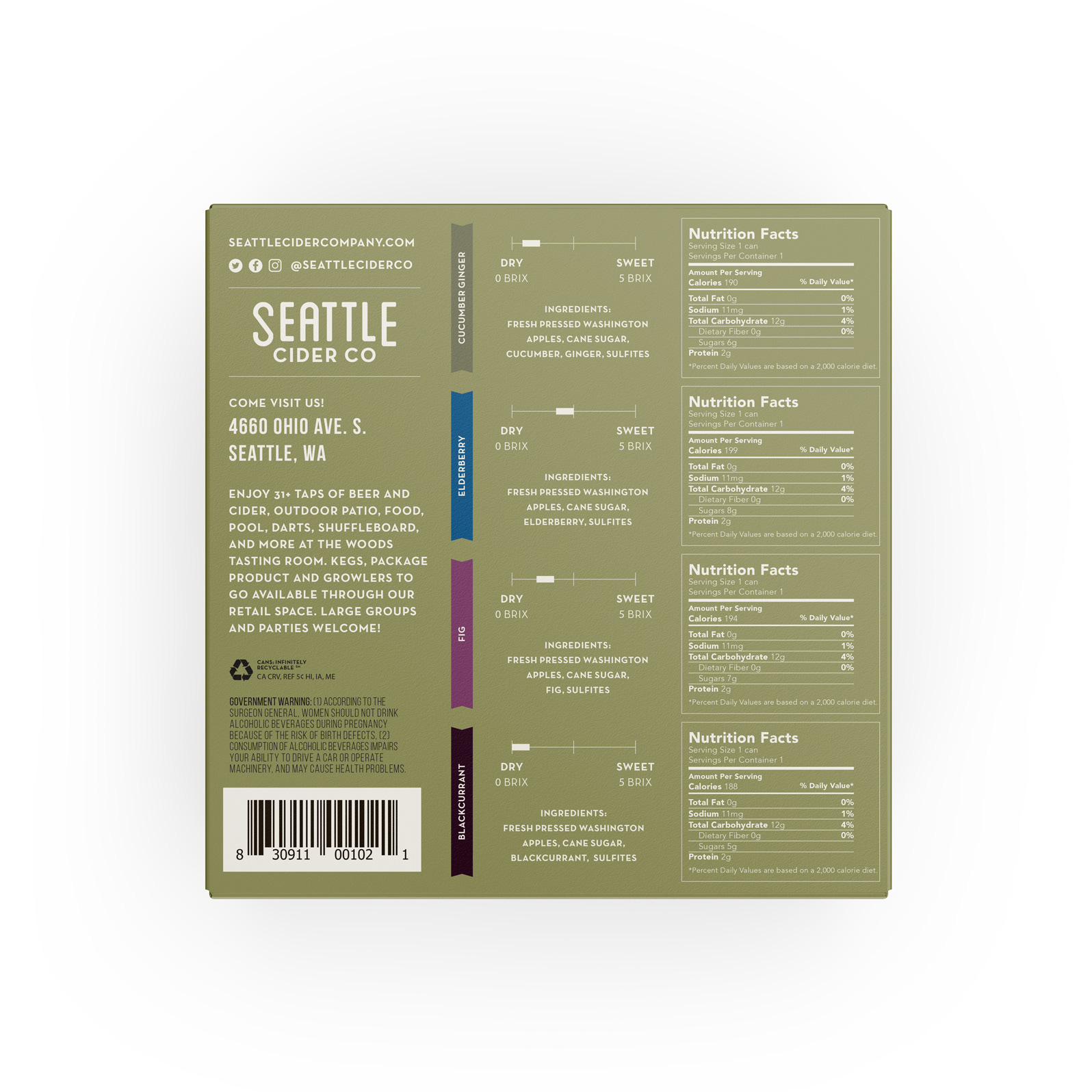 Supporting Material – Coasters
To complement the seasonal four-pack release, I designed a coaster that could be distributed to bars that serve Seattle Cider. The coasters would drive awareness of the new flavors and further enhance visibility of the new four-pack product.
Process
This project involved a lot of printing, cutting, and assembling physical mockups to test design elements and readability in a physical space. I disassembled a number of boxes and cans from Seattle Cider Co. packs purchased from the store.
The biggest hangup I had was on the front-of-box design, because I needed to show that this box was a variety pack, but I wanted to stick to Seattle Cider's minimalist one-can-per-side design. In the end, I relied on the top of the box to clearly communicate that there were four flavors inside, and put one flavor on each vertical side of the box.