This pair of matching nightstands features complimentary drawer fronts and an open compartment at the bottom for laptops or books, with access for charging cords to come through the back of each table. Both drawers feature a beveled bottom which works as a handle for opening
​​​​​​​.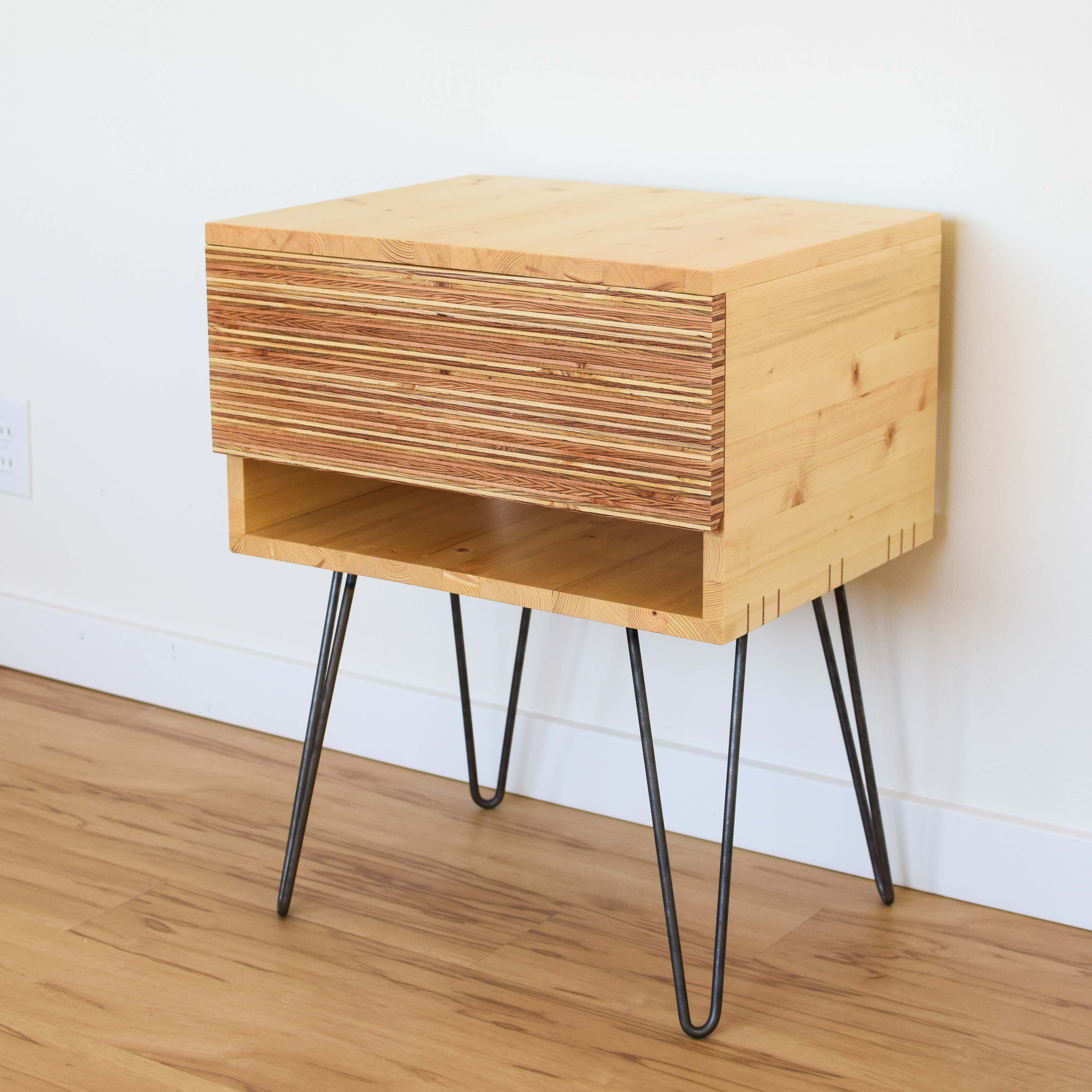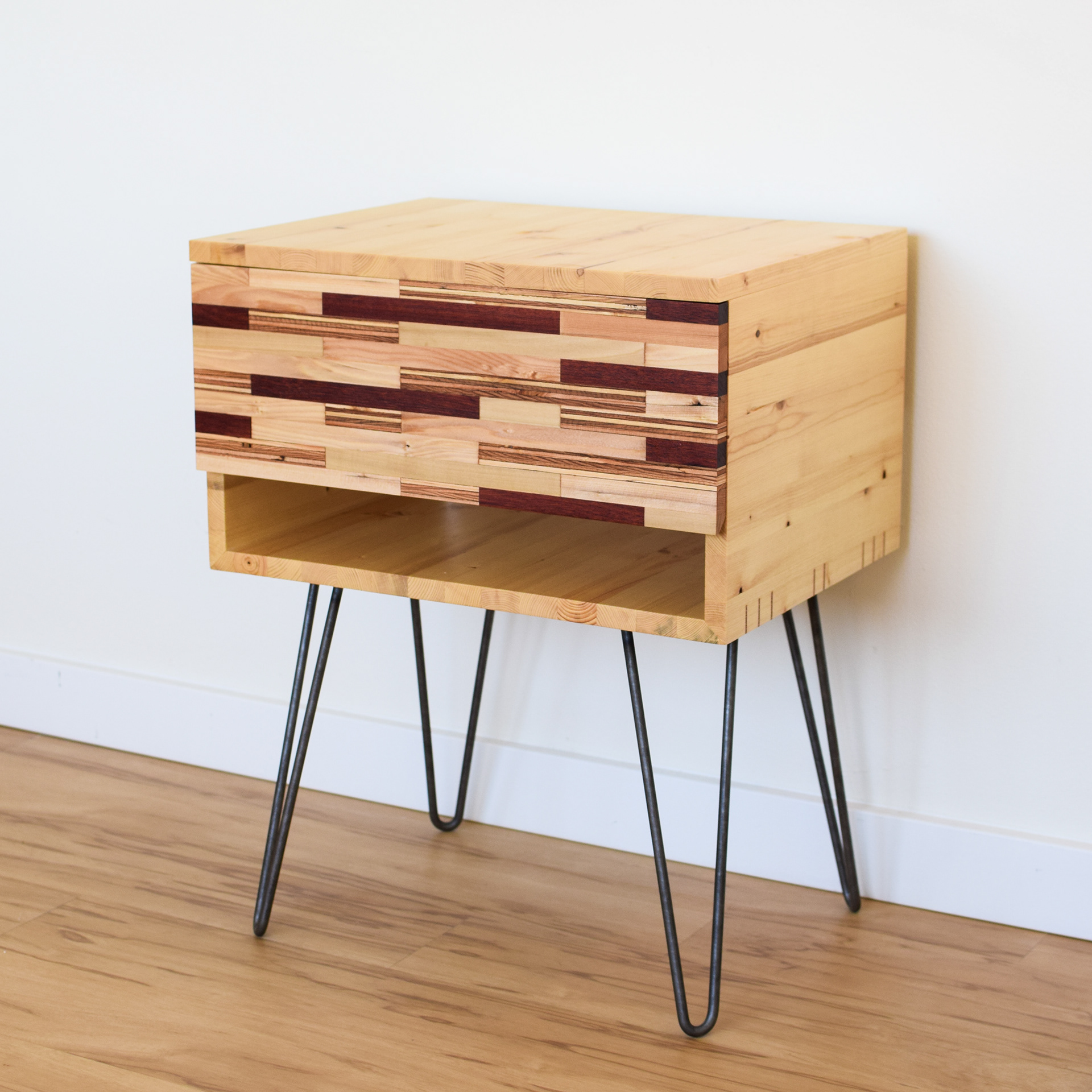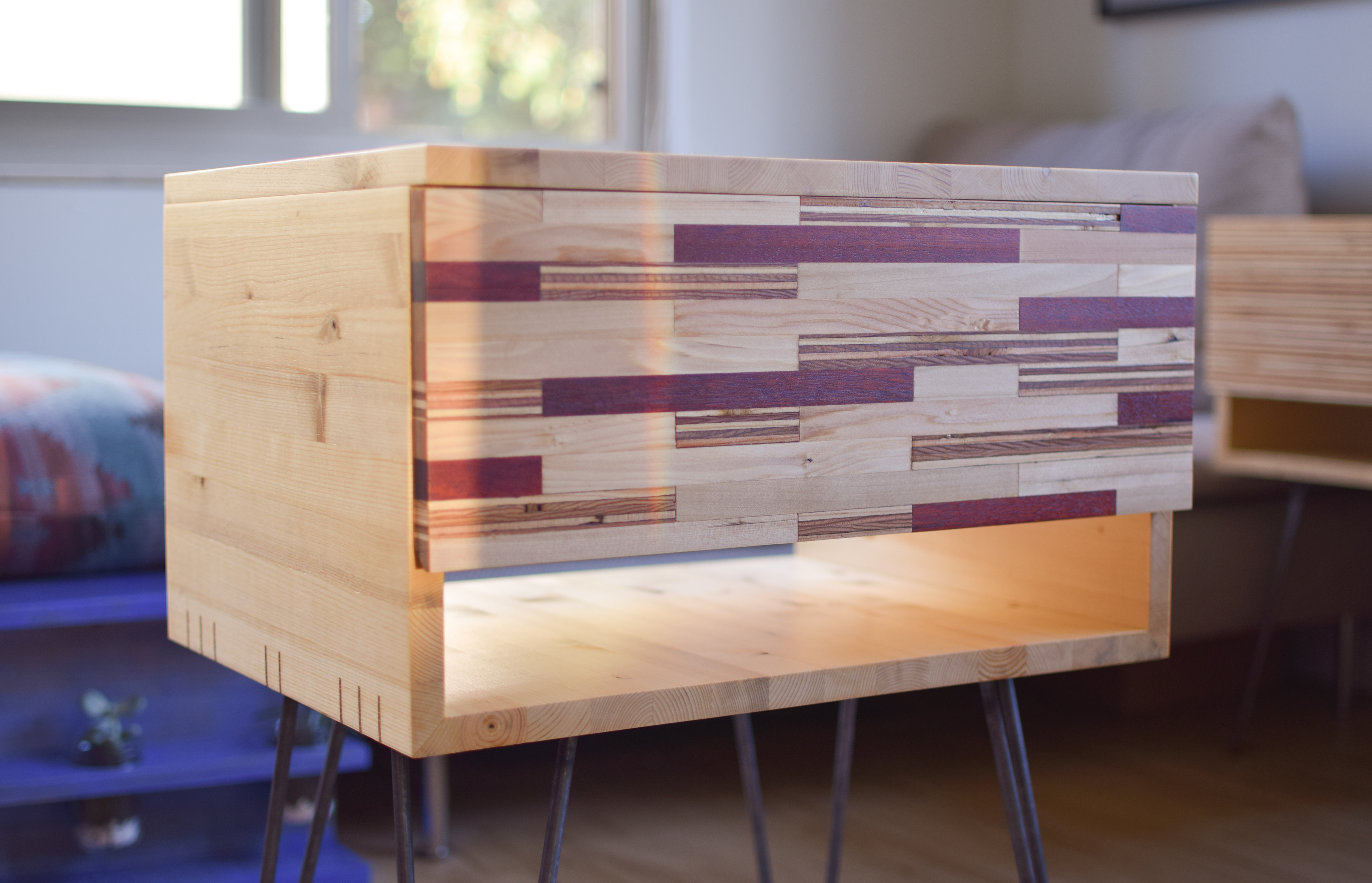 Process
To build the first drawer front, I used wood glue to layer many pieces of standard 3/4 inch plywood on top of one another, and then cut it into cross sections. I then sanded and finished these cross sections to show off their beautiful layered grain.
To create the second drawer front I cut the plywood cross sections into small pieces and arranged them in an offset brick pattern with some pieces of maple, padauk, and poplar. After clamping and gluing they were planed to a smooth finish.
​​​​​​​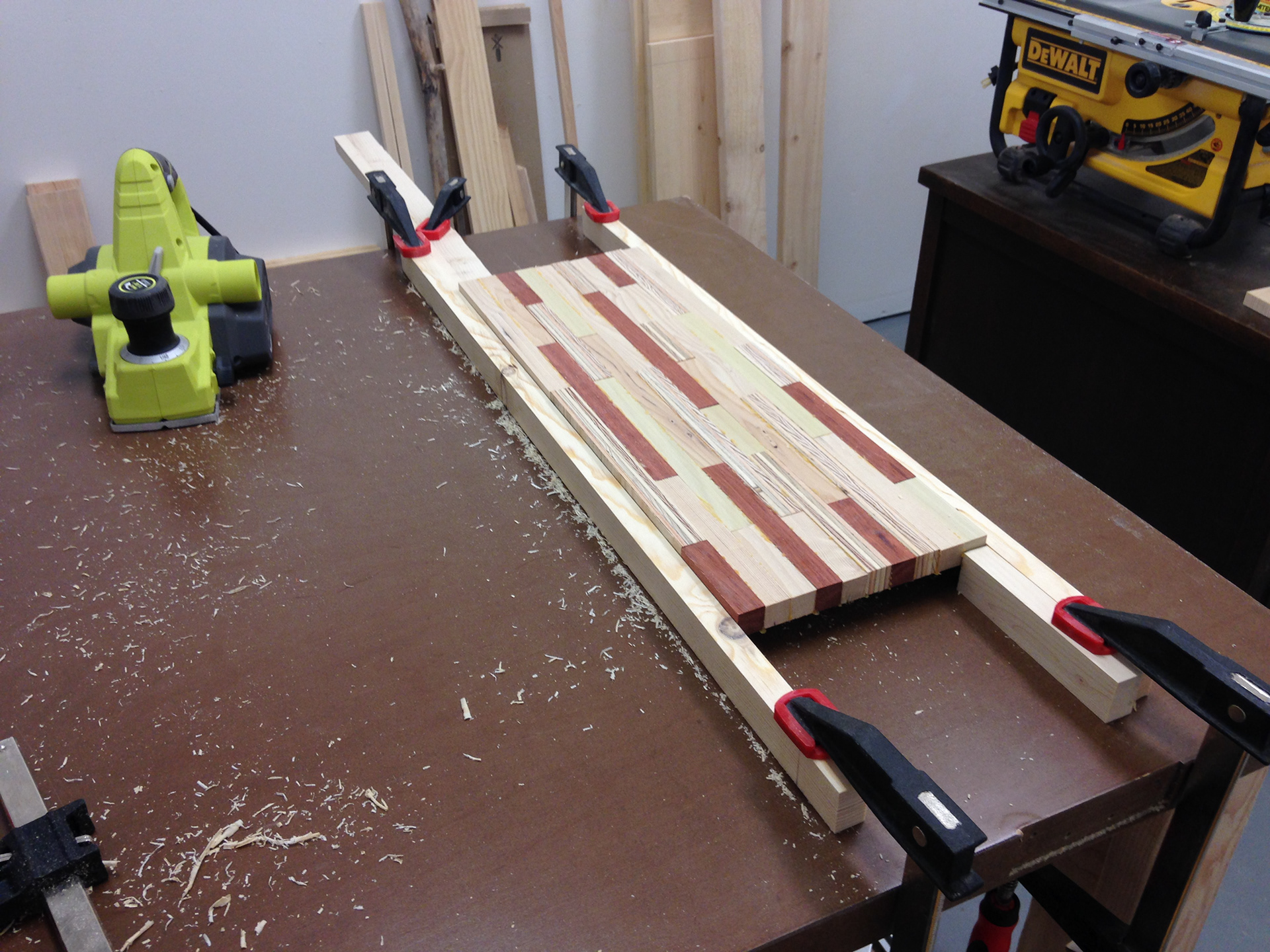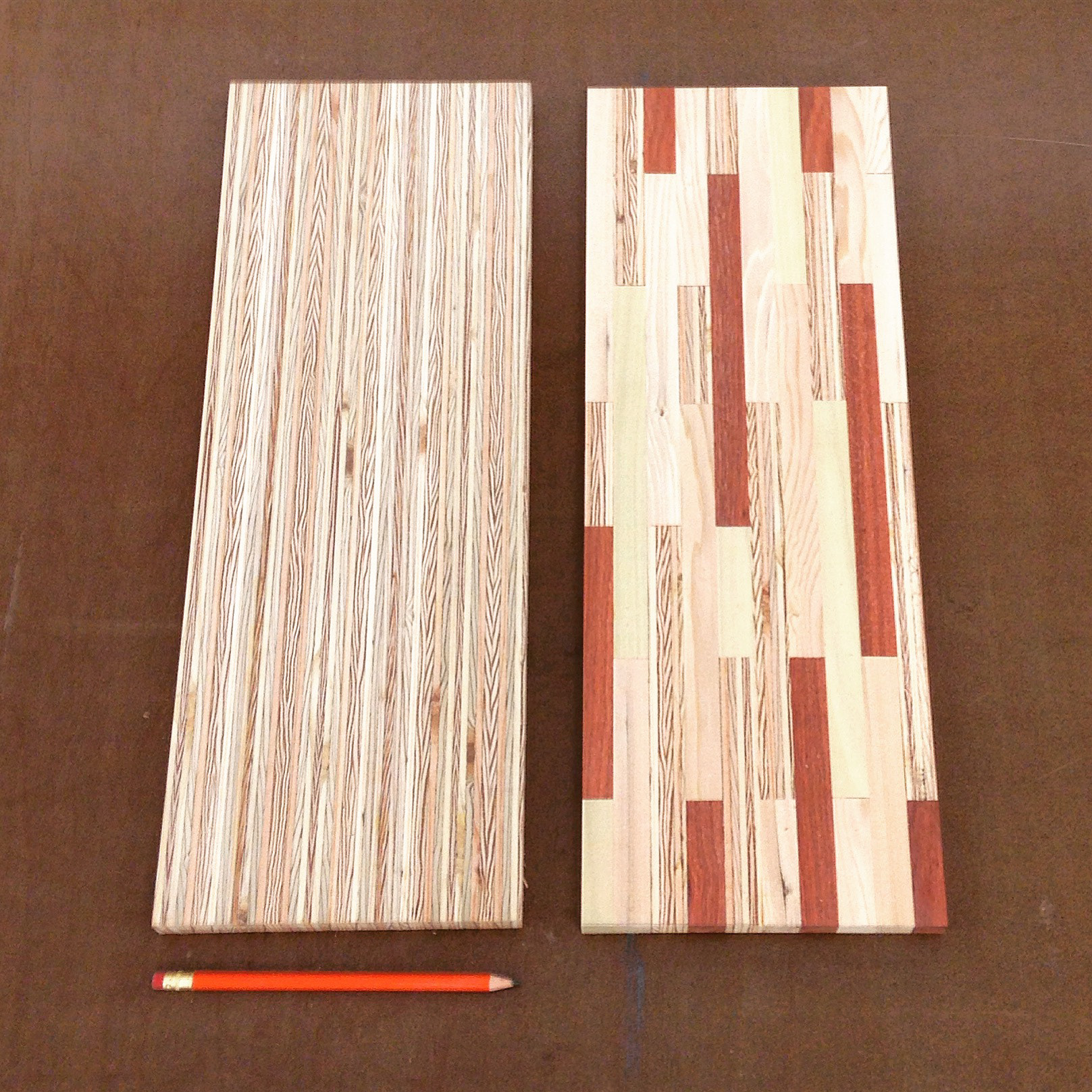 The joinery for the main compartments was done with splined miter joints, which required that I build a spline jig for my table saw in order to cut them. In addition to being quite strong, the splines leave beautiful slivers of contrasting wood grain in the final design.