Before I ever fell in love with the world of brands and graphic design, I ran a (very) small wood shop in the heart of Seattle's Fremont neighborhood where I designed and manufactured custom furniture. Knowing how to concept, sketch, and then build physical objects is a skillset that has served me well as I transitioned into the 2D design world.
I took sculpture classes in college which served as my introduction to wood and metalworking, but most of my understanding of joinery techniques and furniture design were self taught through YouTube and variety of woodworking blogs.
The Jesperson Bookshelf
This welded steel and oak-veneered-plywood bookshelf was designed and built for a client who essentially let me have free rein of the design. Their only ask was that it
hold a lot of books
, and they told me it was destined for a fairly small room; it should stand out
without feeling too large for the space
.
Strategy
To satisfy the client's requests I set out to build a unit with a large capacity that still felt light on its feet. Practically speaking, this meant keeping the shelf height low while stretching the vertical shelf spacing (to allow room for large books), and moving the stabilizing frame to the center of the unit.
Process
I experimented with a number of different ways to incorporate an internal frame that would be structurally sound, and I settled on using flat-rolled steel that would trisect each shelf. In addition to providing structure, the frame serves as additional bookends that take up much less shelf space than a third-party alternative.
Because I had no metal working tools of my own, I would drive to Tacoma and use the metal shop at my college in the late evenings. The shelves were assembled with biscuit joints and then cut into with a jigsaw to allow them to be positioned in their slots. The remaining slot space (in front of the frame on each shelf) was filled with a small piece of wood made flush with the shelf and painted black.
​​​​​​​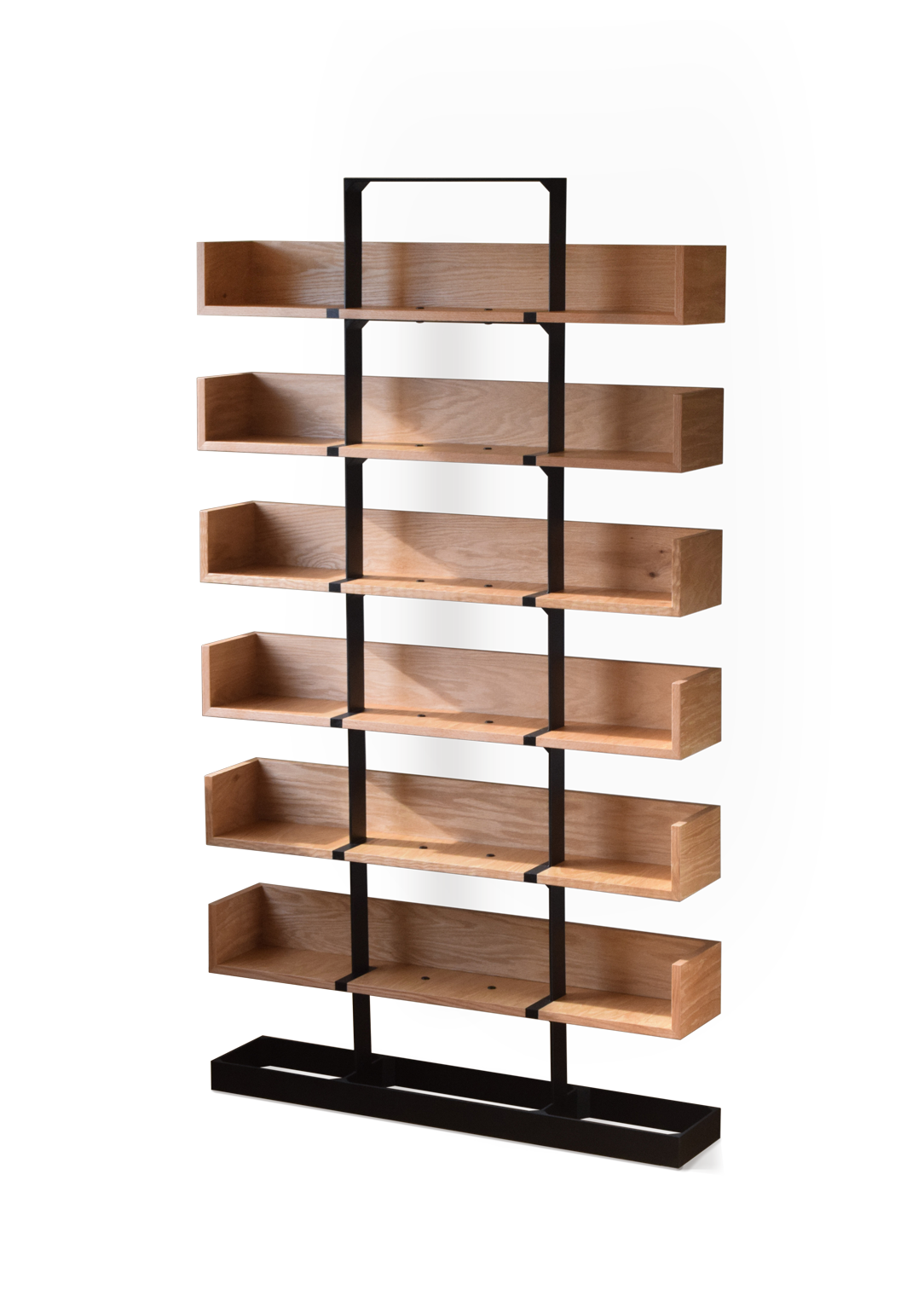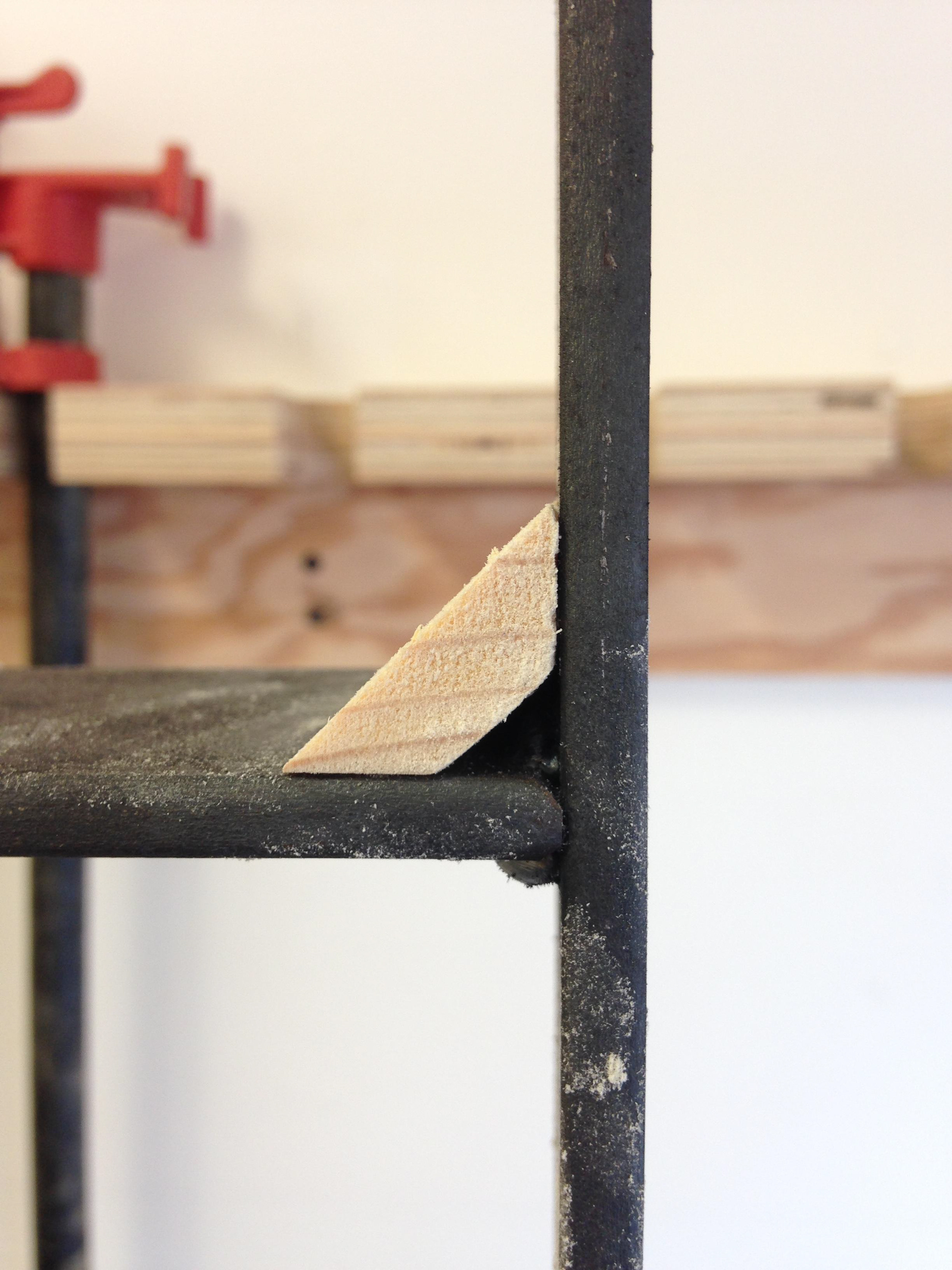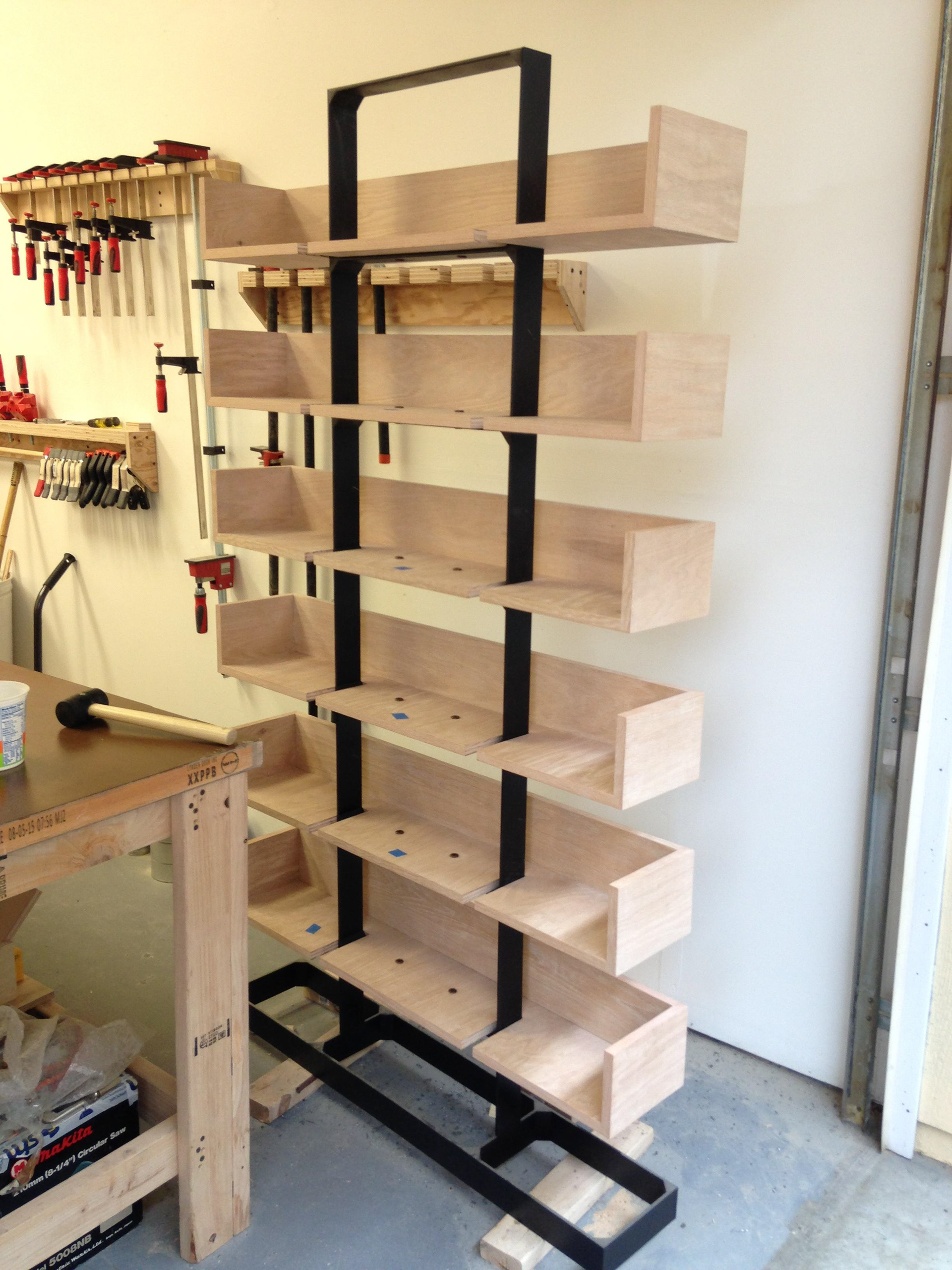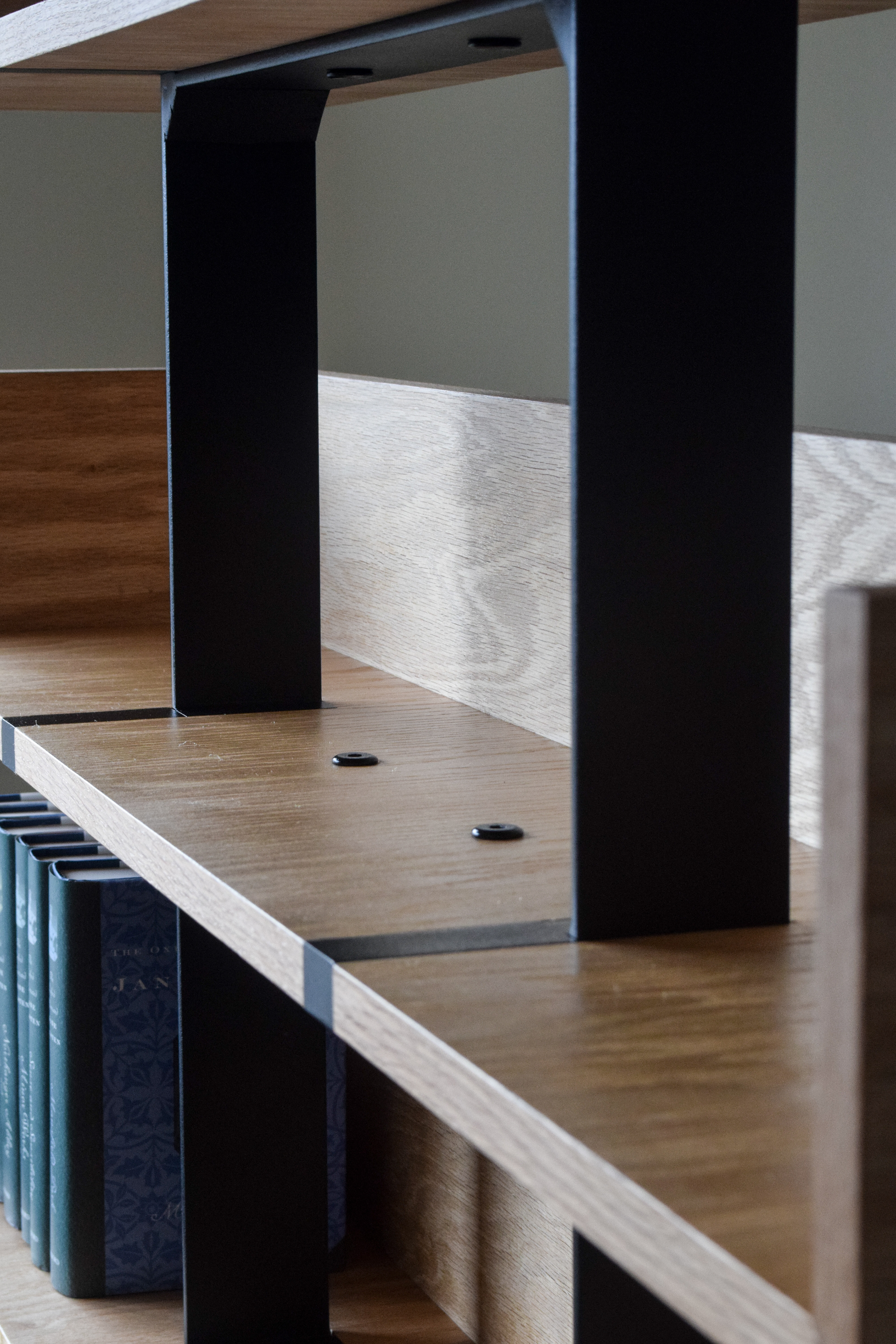 More Woodworking
If you'd like to see more of the furniture I've designed and built, you can view my woodworking gallery here.
A preview of some pieces can be seen below.