Introduction
Each year
REI Co-op
updates their gift cards in time for the holiday season in an effort to renew customer excitement and increase purchase rates. I collaborated with the design team at REI to create two collections of gift cards that hit stores in October 2019.
We aimed to create collections that were thoughtful, engaging, and delightful — helping remove the stigma of thoughtlessness associated with giving gift cards. By creating unified collections of topical cards that were relevant to how REI customers live their lives we were able to increase gift card purchases both online and in-store by
41% year over year
.
Task
Concept, design, and execute two collections of gift cards for REI in the categories of
Holiday
and
Occasion
. The latter category covers
Happy Birthday
,
Congratulations
, and
Thank You
themed cards.
Roles & Collaborators
Dylan Thurgood — Illustrator
Eli Kahn
— Illustrator
Carolyn Wassmer
— Illustrator
Mariah Behrens
— Illustrator
Simson Chantha
— Art Direction
Amelia Irwin
— Creative Director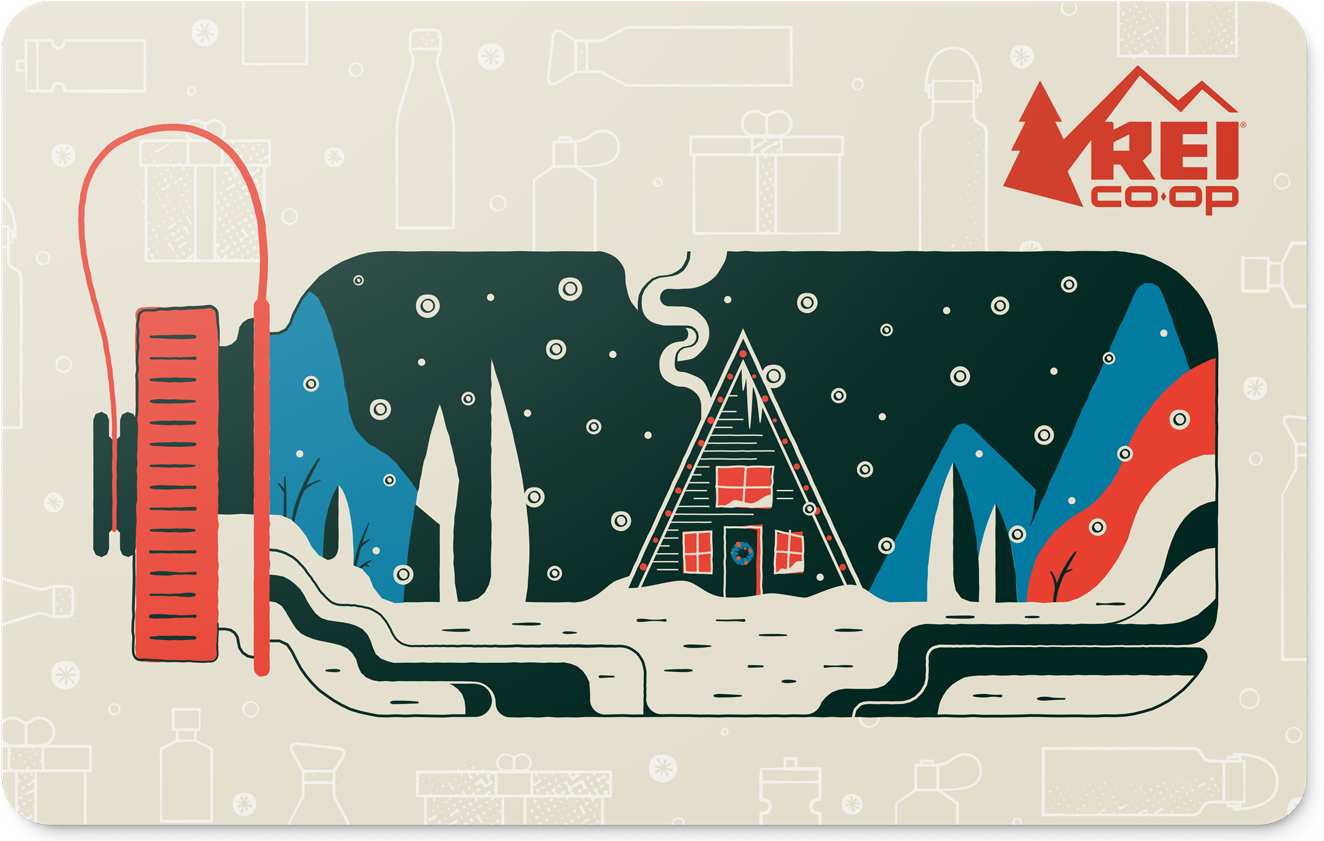 Holiday Collection


These cards were designed to be festive, fun, and intrinsically REI. This means that elements of an outdoor life had to be baked into each execution. Additionally, we were tasked with capturing the juxtaposition of warmth and coziness in a cold, wintery environment.
Occasion Collection


By pairing bright, energetic colors with widely applicable yet occasion-specific copy, we created a collection of illustrated cards that reflect the REI core customer's passion for the outdoors. Our cards offer an array of meaningful gift-giving options all year long.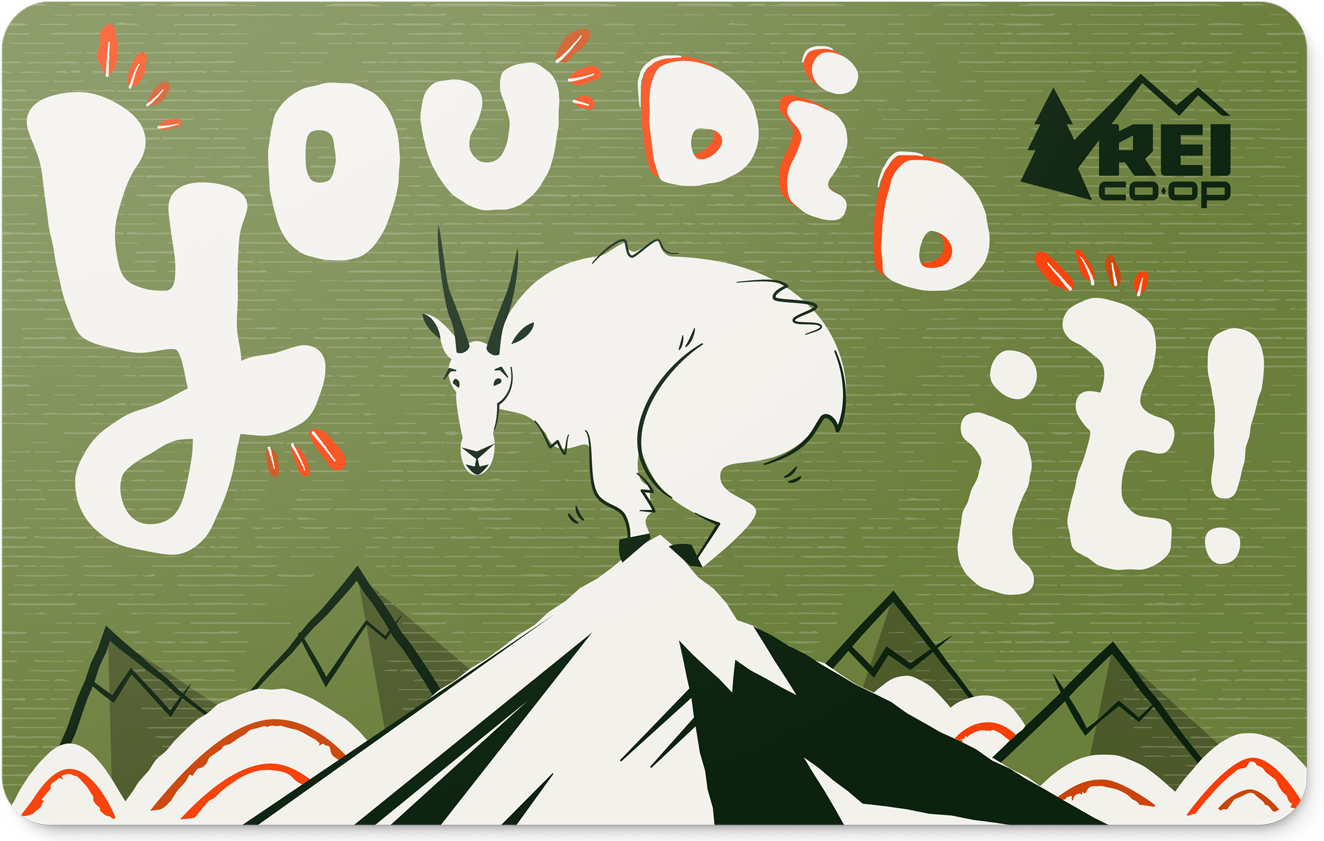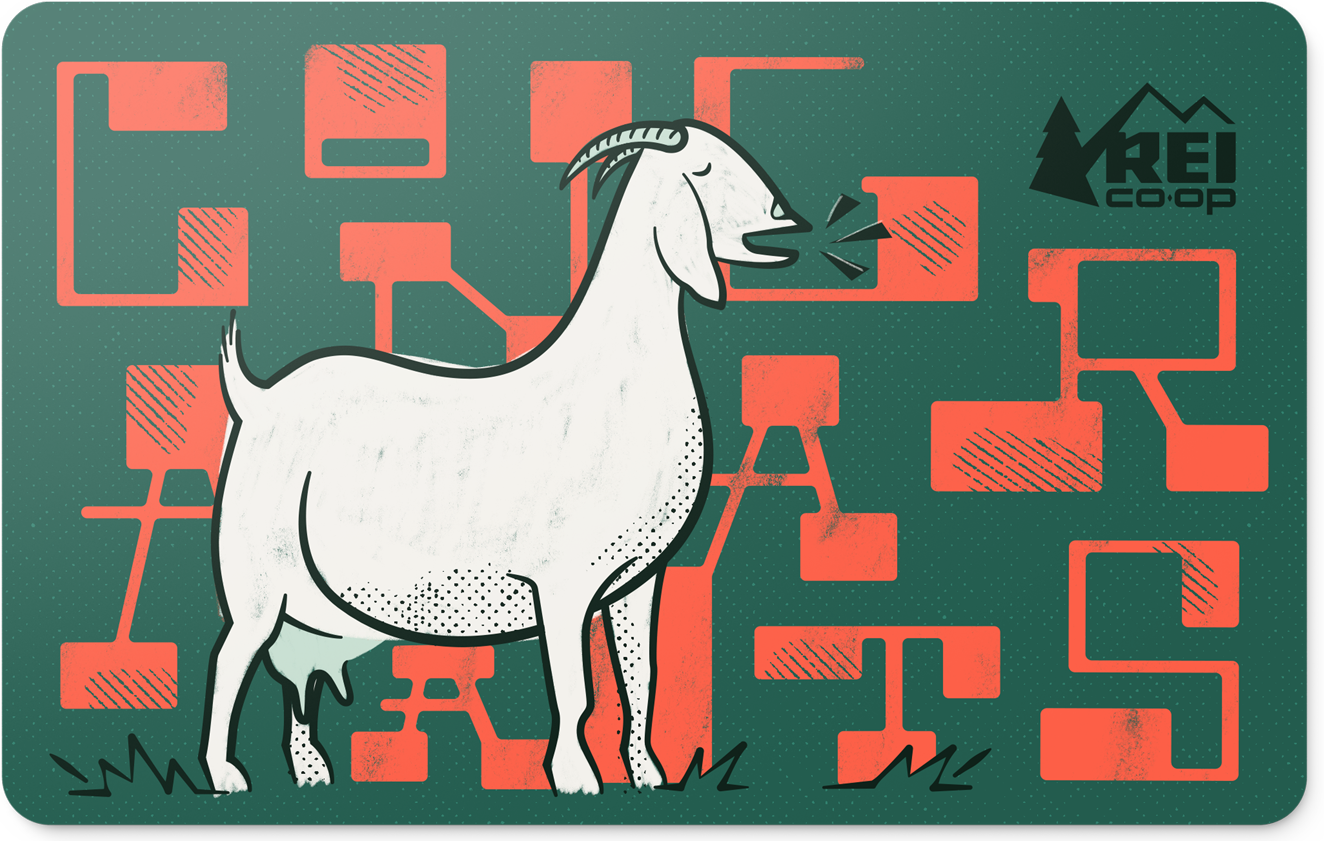 The Graveyard


We pitched a lot more ideas throughout this process than ended up in the final collections. Here are some of my favorites that didn't quite make the cut.

In this section I've chosen to only show cards illustrated by me.
Process: Illustration


We went through a lot of iterations of every card before arriving at the unified collections displayed above. Typically we presented rough pencil sketches to business stakeholders with accompanying copy ideas. Once the concepts were approved, we had regular check-ins with our Art Director and Creative Director to make sure our executions were in-line with brand guidelines and company values.

My illustration process for each card began by creating a rough sketch in Procreate that I used to explain my idea in meetings. I then took this sketch into Adobe Illustrator for refining and coloring, before taking it back into Procreate to add textures. The last step was isolating those textures in Procreate, vectorizing them in Illustrator, and applying them to the final illustration.

Below are a series of process sketches at varying levels of fidelity that I presented along the way. Some of them never made it past the sketch phase.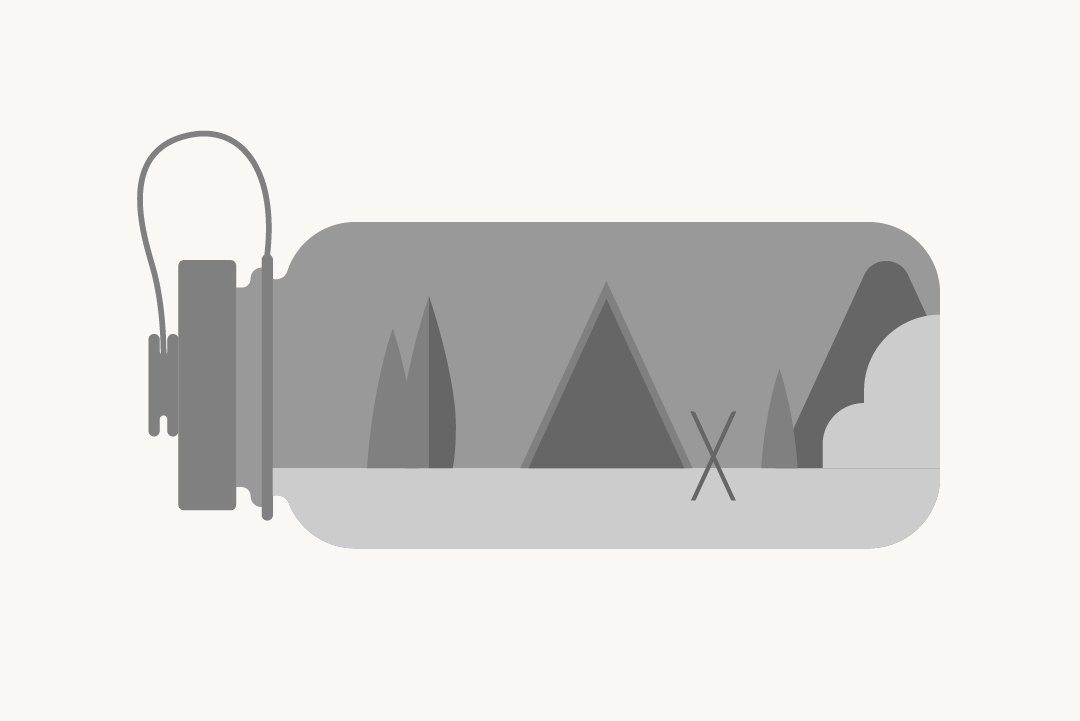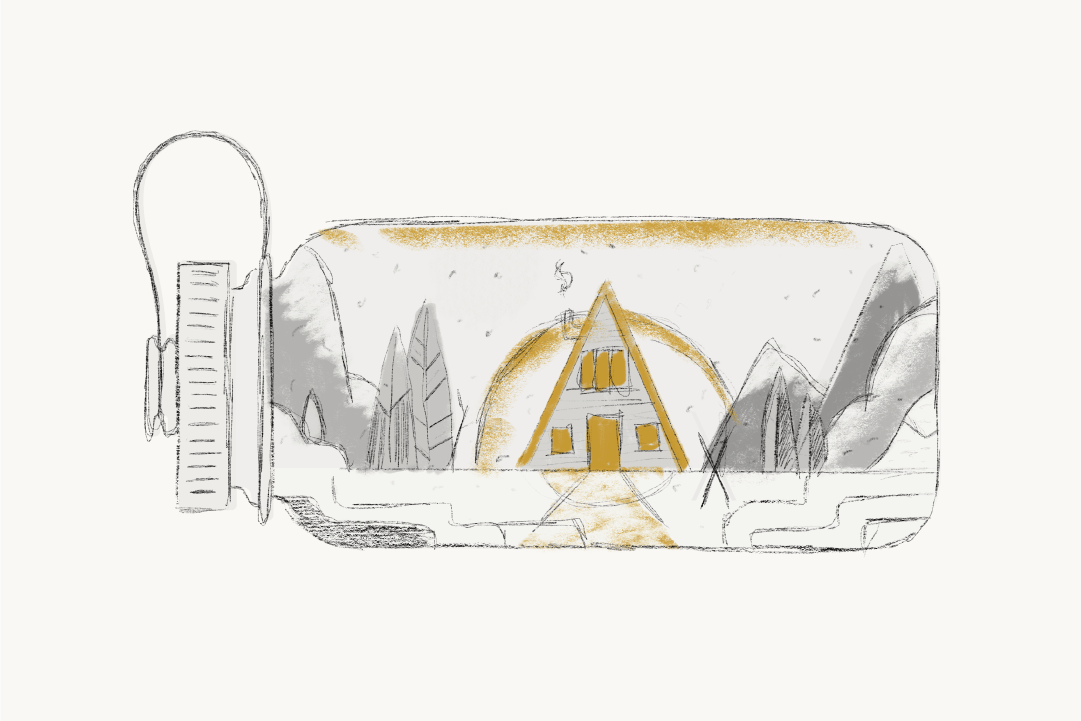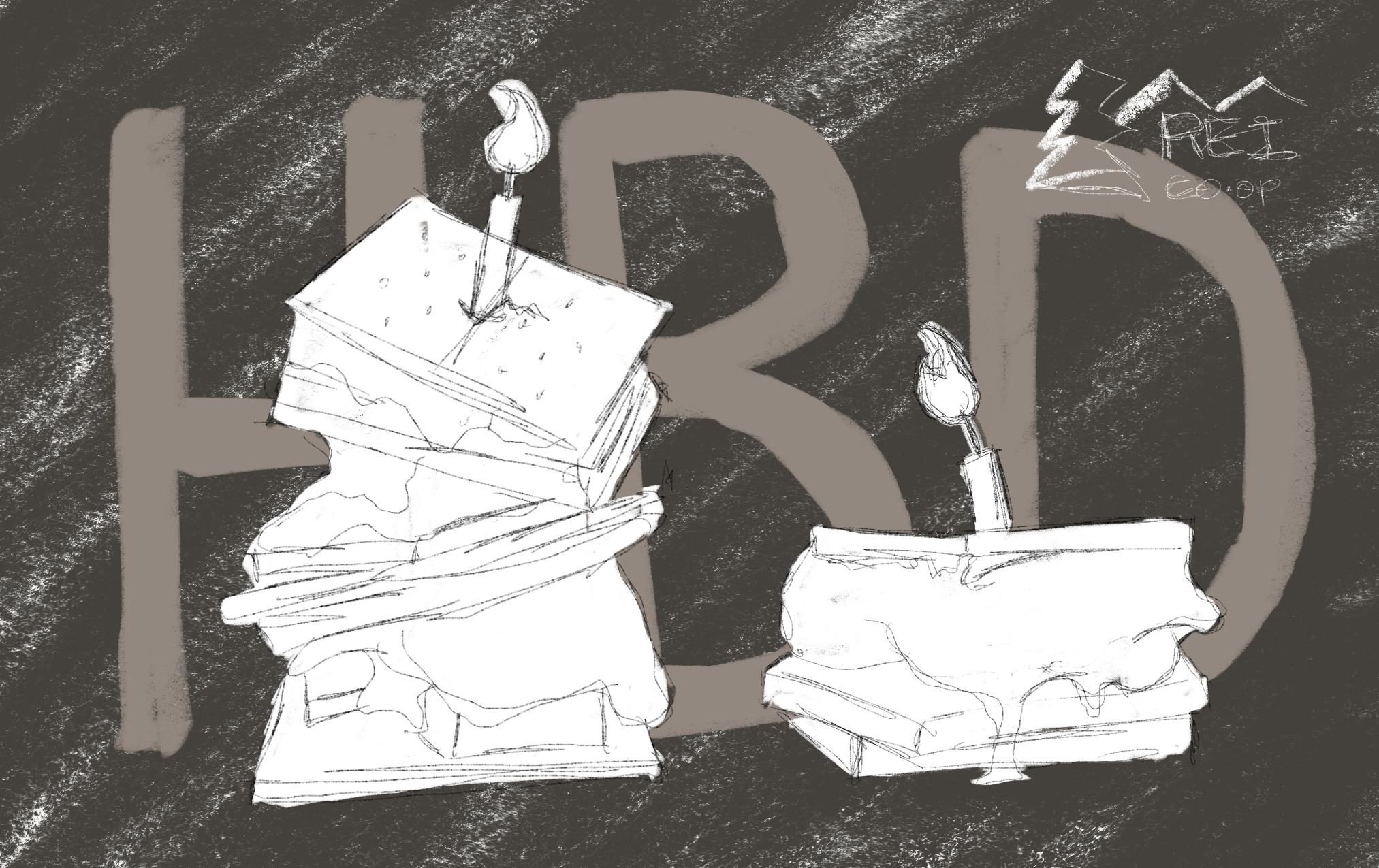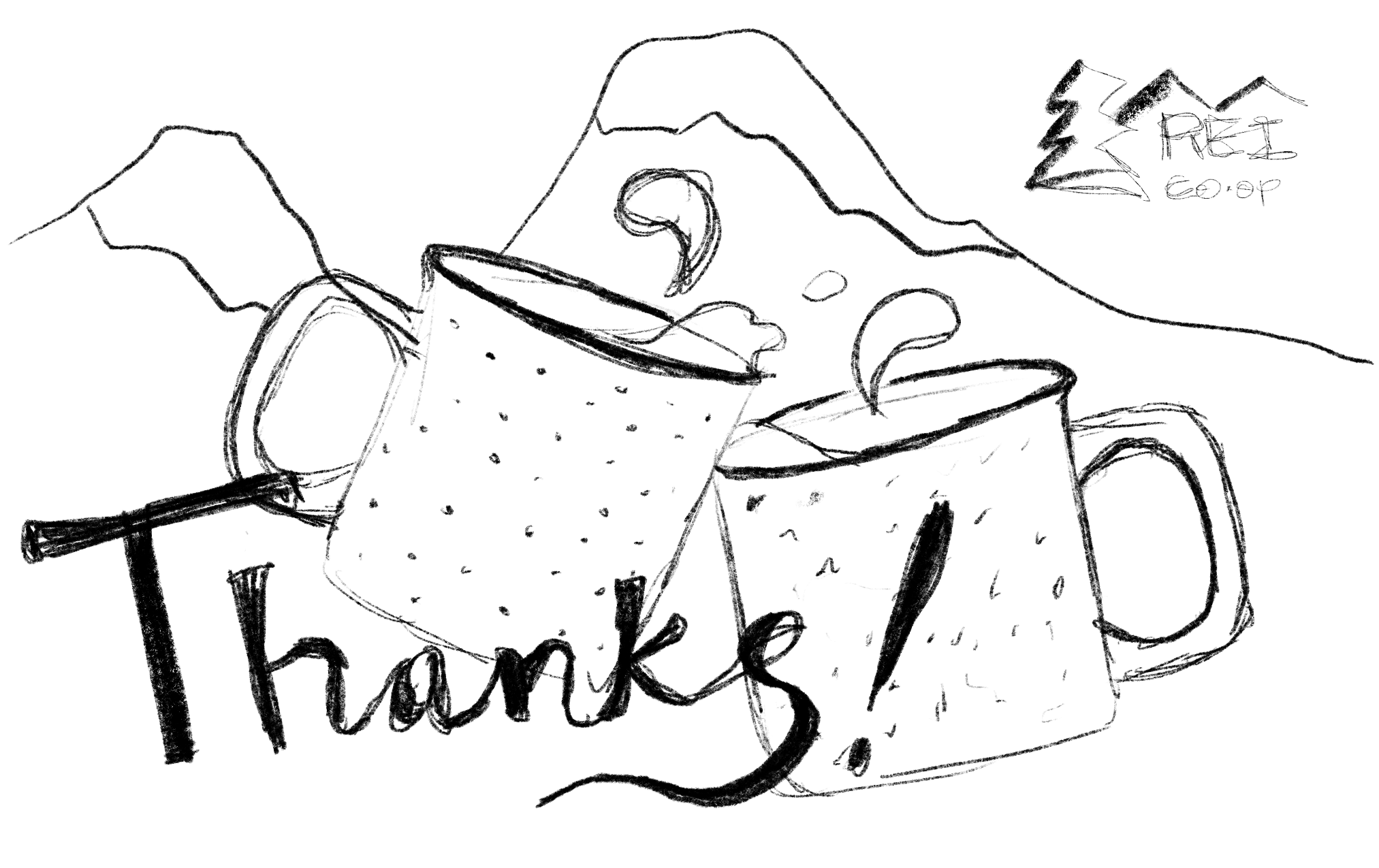 Process: Photography


The photographic cards went through a much different process, although they started similarly – as an idea borne of conversation and then turned into a pencil sketch.

For the Most Wonderful Time of the Year card, we worked in the REI media studio with a full team of product stylists and photographers. We created a frame of foliage and outdoor accessories, as well as the word "wonderful" spelled out in paracord. The images were composited together at a later point.

Working with such a large team was a new experience, and although we were fairly hands-on in the process, our roles were more on the art direction side. it was amazing to have such a wealth of space, tech, tools, and people at our disposal, and it was a nice contrast to the sedentary process we were simultaneously going through with the illustrated cards.


Project Summary


This project was a success because we prioritized the mindset of the REI customer as the cornerstone of our design process. At every stage, we considered on which levels the cards would appeal to the customer and the physical way in which they would be displayed, viewed, and interacted with in-store and online.

On a personal level, this was an incredible opportunity for me and I feel so lucky to have been a part of bringing these cards to market. Seeing my artwork in stores all across the country and having friends and family tag me on social media whenever they were standing in the checkout line at REI was so much fun. To add an excellent success metric of +41% year over year sales on top of that was just outstanding.